Happy last day of September, friends! I hope everyone has had a great week! It's been a bit busy around here, but we are all looking forward to some down time this weekend that will hopefully include enjoying the (finally) fall-feeling weather minus the thunderstorms that have passed through all week. 
Even with the stressful nature of the week, there's been quite a few things that made my everyday extraordinary both in life and in links that I've shared below. I would love to hear about yours in the comments! Happy fall, y'all — have a wonderful start to your October!
Life Lately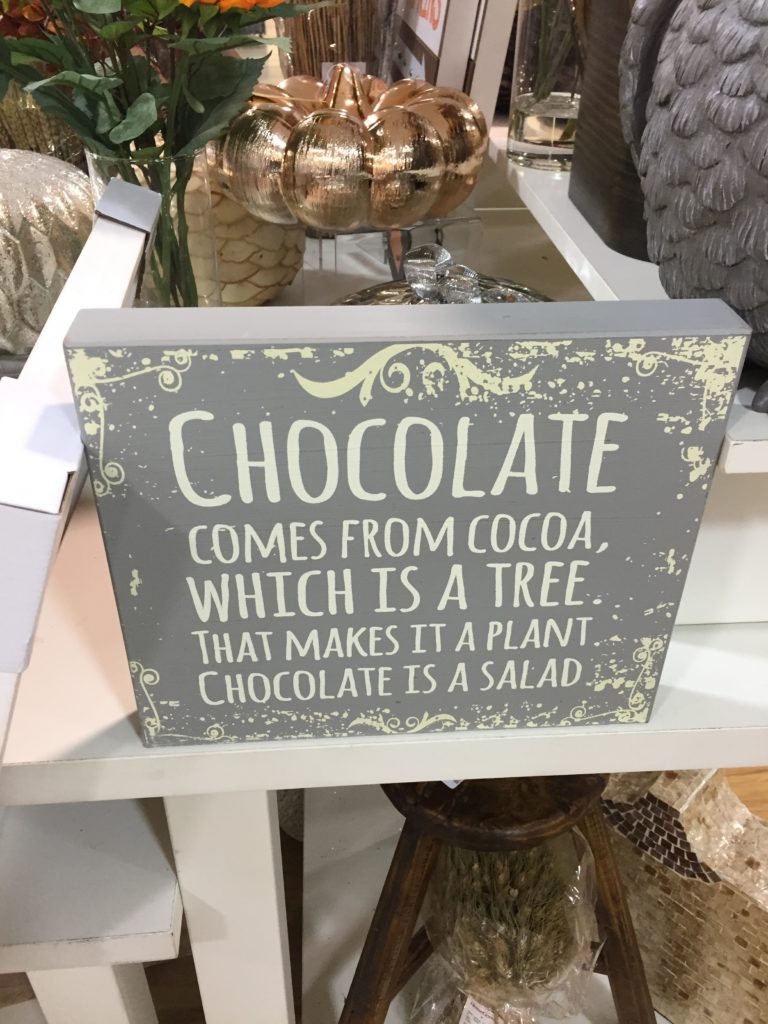 Random Signs that Make Me Smile. Homegoods is credited with this gem. That store is always so fun to walk through even if you're just browsing.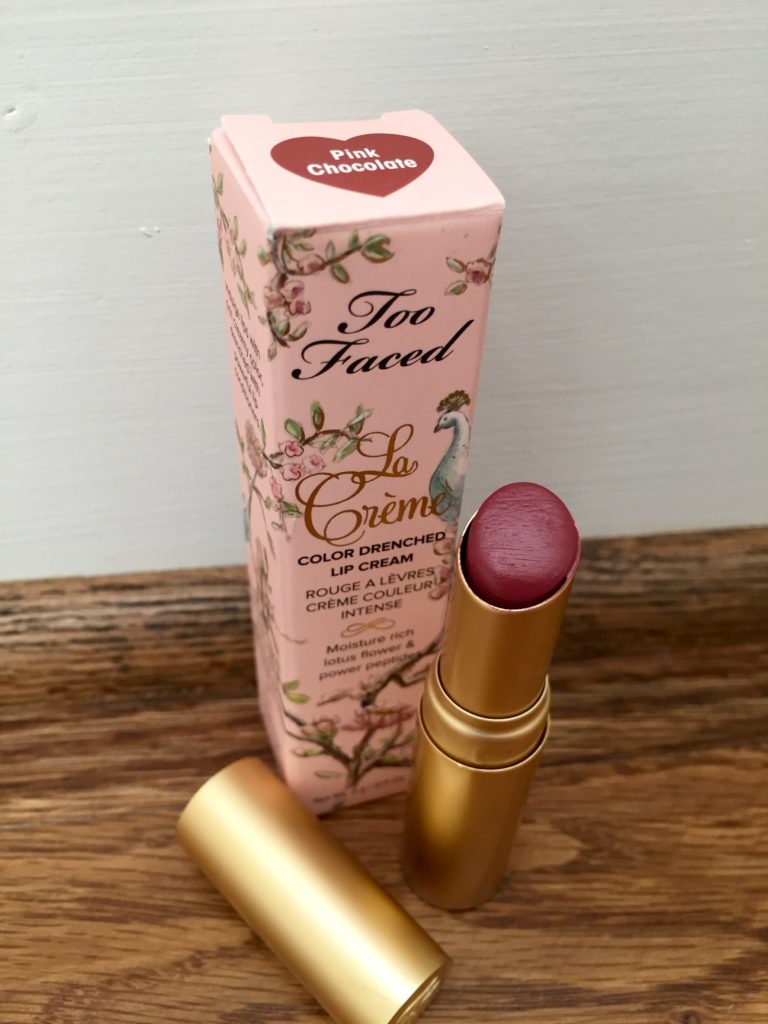 New Lipstick. I'm a rookie in the lipstick department, but I do know what I like — and this Two Faced Lip Creme is awesome!! I have two other brands of lip stick that I'm constantly worried about smearing and being on my teeth. This one glides on effortlessly, stays in place, and I love how it brightens my overall look. Thanks to the sweet woman in Ulta for helping this makeup-challenged girl find this new favorite.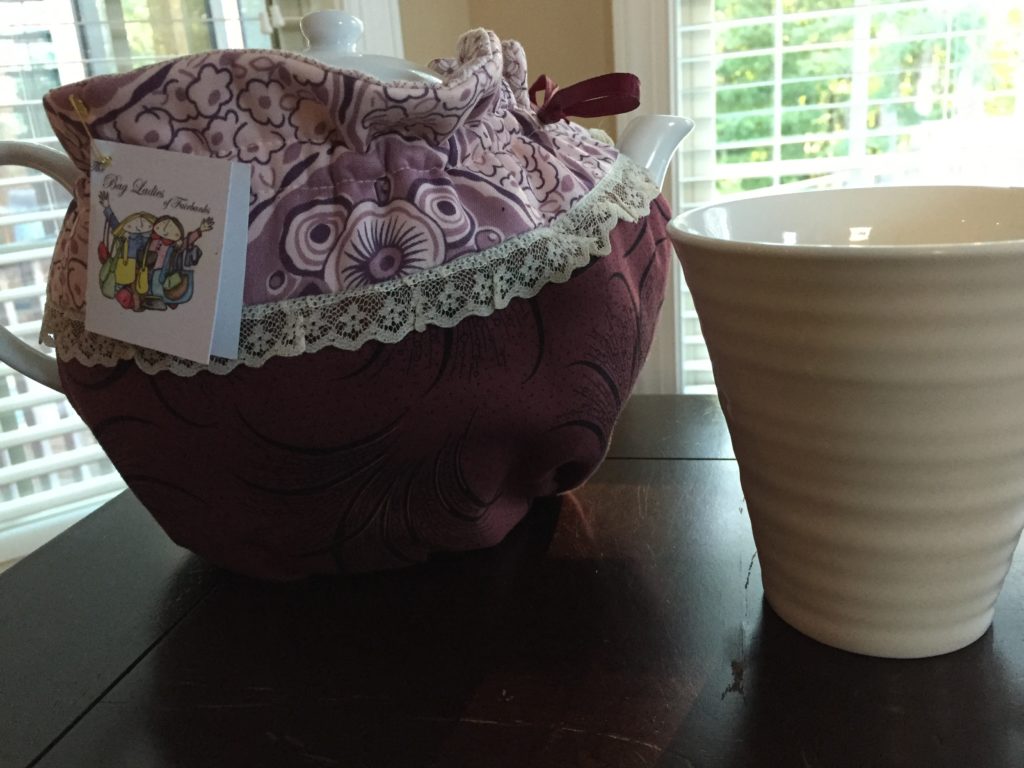 My Alaskan Tea Cozy. My sister gave me this for my birthday, and I broke it out last weekend. I couldn't believe what a difference it made! My tea stayed warm forever!!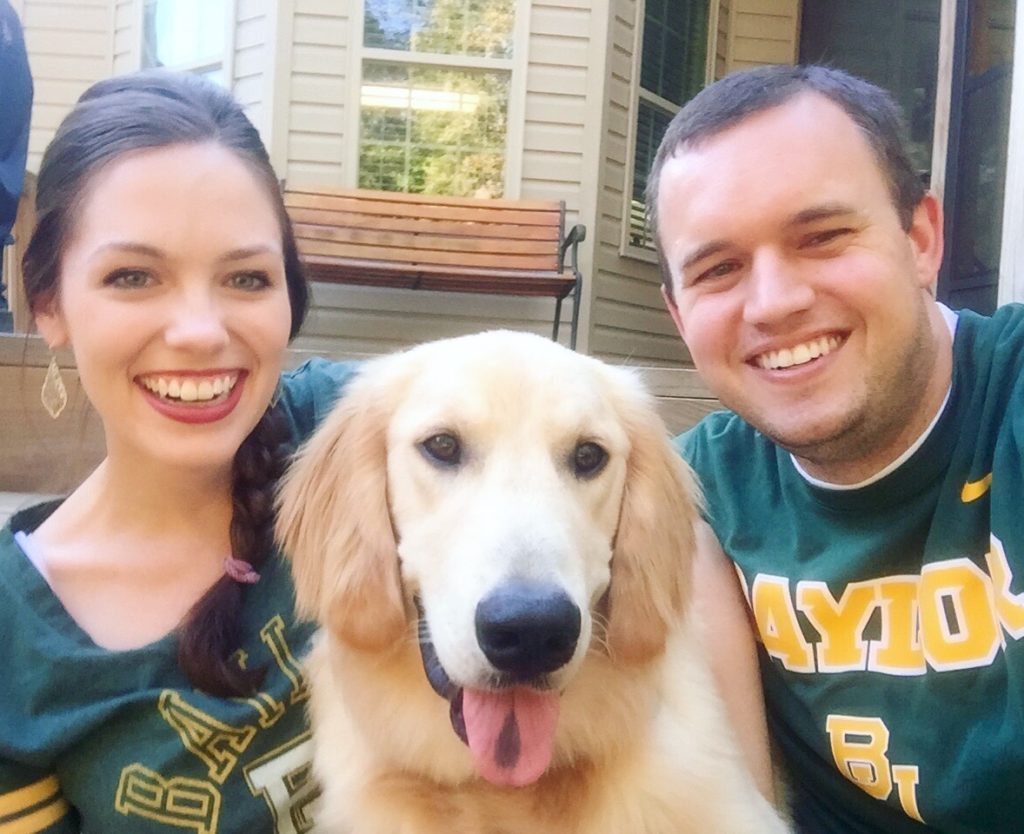 Saturday Selfies. This picture seriously makes me so happy. Mainly because of the outtakes before and after it, but I love my little family 🙂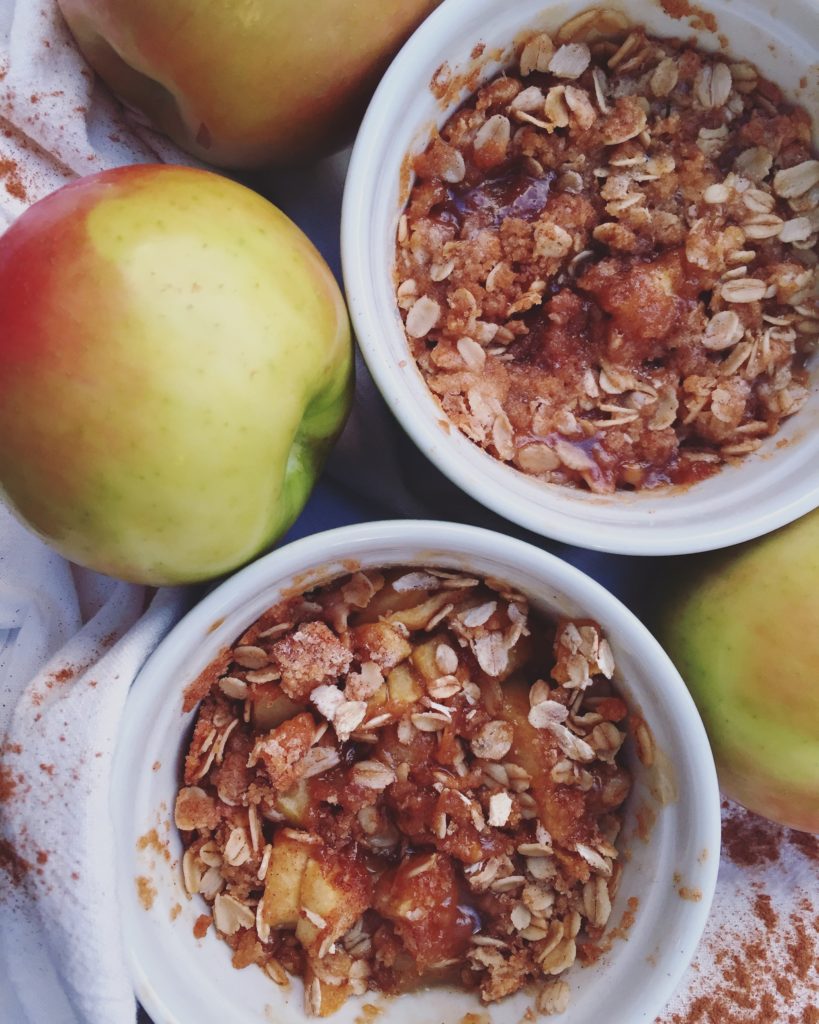 Homemade Mini Apple Crisp. I baked out my stress this week in the form of apples and cinnamon! 🙂 But these were also in honor of a patient this week who said apple crisp was one of her favorite desserts. I couldn't stop thinking about it and made it the next day.
Dallas the Dog Picture of the Week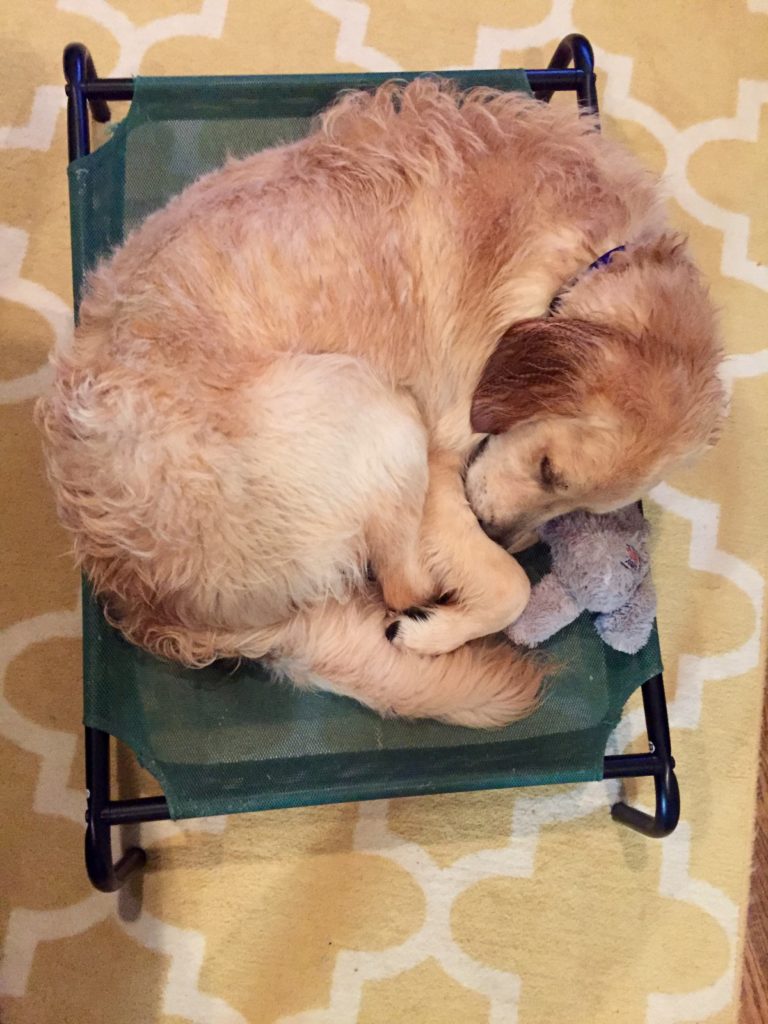 This is what a freshly washed, completely exhausted puppy looks like after a full day at Doggy Day Care 🙂 It is a glorious sight really! He loves it and when one of us can't be home to let him out, it's a great option. Dallas is loving the fall weather and is attempting to set a new record of leaves eaten in one day. Such a silly puppy!
Links Lately
I've always been a fan of Tom Hanks, his work, his movies, and the reports of him being a family man; but this video clip from this week where he got a selfie with a bride and groom in Central Park without prompting made me appreciate him even more.
"My wife and I used to joke about how much better we were than other couples…together we had weathered layoffs, a cross-country move, multiple hospitalizations from my cystic fibrosis and the housebreaking of two terrier puppies. Yet somehow we always managed to come out stronger than before. Our love was indestructible. Then she threatened to leave me six weeks after I had a double lung transplant." As a former lung transplant coordinator, I appreciated the willingness of Eirik Gumeny to be vulnerable about the struggle his marriage went through after his transplant: When Love Isn't As Simple As Standing by Your Man (New York Times)
"The discussion went on without me because I was seeing Mom's words on my phone again. Loving Jesus was all that mattered.  It is all that matters. Everything else that is significant falls in line under that one important thing. Following Christ means everything, and He is the only One who gives peace in the hardest place." Beautiful piece proclaming hope in the valley by hope*writer Glenna Marshall – Just One Important Thing
A sweet friend of our family officially launched the online ordering portion of her new social business, Vickery Trading Company this week. This isn't your usual business — it's a place in Dallas where refugee women can make a fair living, learn about adapting to their new surroundings, and build a community of support — all while hand making the most adorable little girl dresses to sell. I'm so excited to see how the Lord will use this company to make an amazing difference in women's lives.
Yummy Link of the Week — I have to share the mini apple crisp recipe I found to make (featured above) — it's easy and delicious! I also made One Pot Mexican Beef and Rice this week, and it will be going on the monthly rotation! It made a great "dip" with tortilla chips for leftovers too!
***
Happy, happy weekend! Have a great one!
***
Linking up with Heather — check out more Friday Favorites here!