Whew. It's been quite a week around here. Some unexpected extremely serious health issues with family and friends, hard work shifts, stressful work situations, and graduate school have drained us in all aspects this week. We are thankful our family members and friends are on the road to recovery, and we are looking forward to a restful and fun weekend. We are going to Nest Fest on Saturday — North Carolina friends — check it out! There are still tickets left! 🙂
How was your week? Hoping everyone is healthy and excited for the weekend that starts tonight!! What made your everyday extraordinary this week? As always, you'll find my picks in life and links below. It's weeks like these that make me thankful for this extraordinary everyday life…nothing is guaranteed, and I'm so thankful for the time we have here and am trying even more not to take that for granted.
Life Lately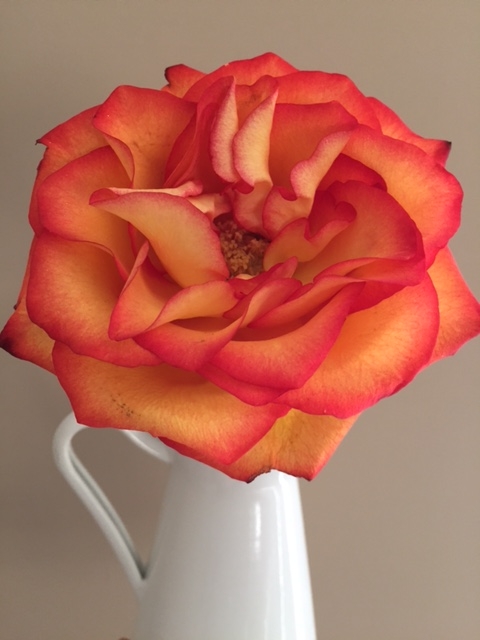 Creativity found in Nature. This rose stunned me with its unique coloring and delicate petals. As I posted on Instagram, I love thinking about how detail oriented our Creator God is and how much He loves His children with that same attention to the details of our lives.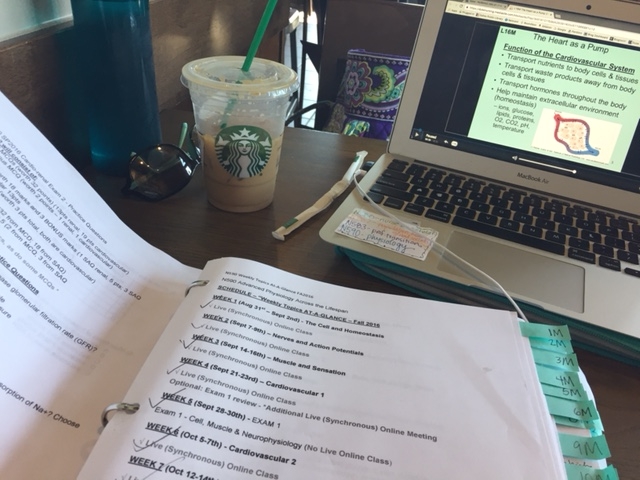 Coffee. All the coffee. Emotionally, physically, and spiritually, this week had my number. I'm in the midst of mid-terms so Starbucks and the library were my friends…along with this triple white chocolate mocha! (Don't disown me, but I'm not a pumpkin spice latte fan…)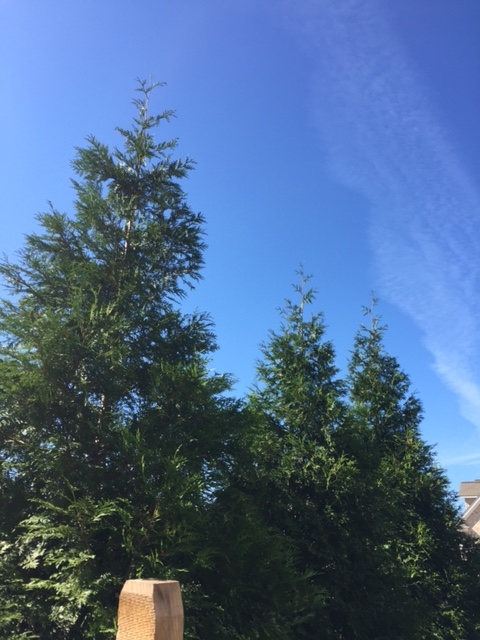 Blue Skies and Sunshine. This could make my list every week. I need my vitamin D! Summer weather seems to be back in Winston right now, but I think this weekend may start to feel like fall again! I'm still wearing boots and sweaters anyways — take that 80 degrees! 🙂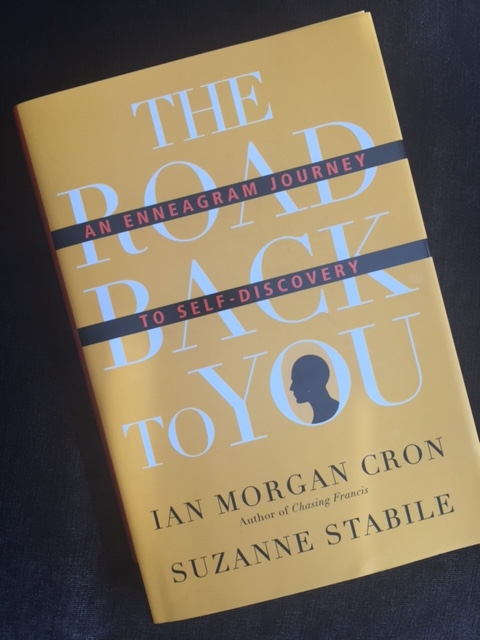 The Road Back to You. Y'all. This book. I'm officially obsessed. My poor husband — I keep trying to get him to read certain chapters to see if that's his number 😉 It's a good thing that only you yourself are supposed to be able to know what number on the Enneagram you are; however that's not completely stopping me from trying to figure out my family and friends! (The Enneagram is an ancient personality typing system…it is so fascinating!! I think self-awareness is so important in life, so I really appreciate the insights I'm learning here!)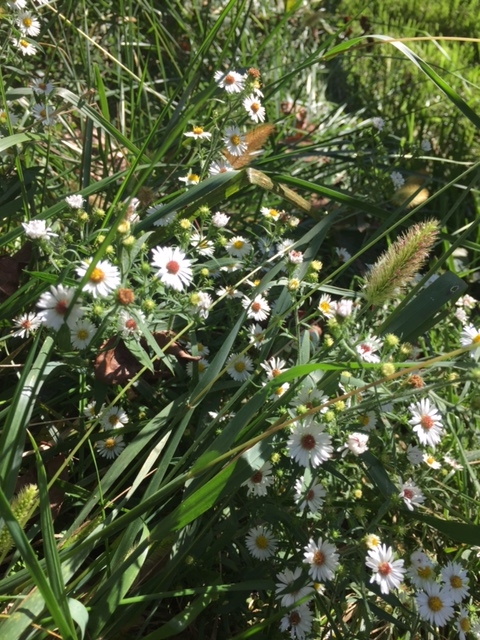 Backyard Surprises. It seems every week, a new flower/weed? (I prefer to call them all flowers — they are so pretty!) pops up behind our backyard fence in our woods. I love looking out from the screen porch and seeing them. It seems they are holding onto summer as long as possible, and I'm glad they are as they make my everyday brighter!
Dallas the Dog Picture of the Week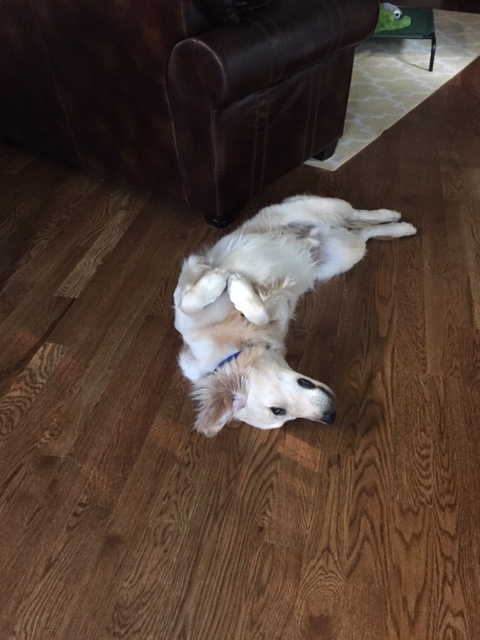 Dallas had a rough week too…as you can see — he's really stressed 😉 haha. He continues to try our patience and push the limits, so instead of putting him on Craig's list — we've been tempted (just being real here 🙂 ) — we scheduled some training about two weeks from now. It cannot come soon enough. Although, just when I'm so angry at him for something, he does goofy things like this, and I can't help but laugh.
Links Lately
30 Minutes, 30 Days: This Practice Can Help You Become a Better Writer by Erin Sturm for Write Now
What if our Healthcare System Actually Kept Us Healthy? Ted Talk by Rebecca Onie
The Email I'll Never Forget by Emily P. Freeman
Happy Hour with Jamie Ivey #111: Jen Bricker (such an amazing story!)
Get Rid of That Lie That Holds You Back by hope*writer Lea Turner
Yummy Link of the Week – Hot chocolate is a winter time favorite for me, and although I don't think I will ever top the cup of chocolate I got in Venice in college, when I saw this recipe for London Fog Hot Chocolate + Mapled Whipped Cream, I knew I would have to try it. It combines three of my favorite things: earl grey tea, hot chocolate, and whipped cream! 
***
Have a happy, restful weekend, friends!
***
Linking up with Heather — check out more Friday Favorites here!
***
{This post may contain affiliate links, which means if you click through and make a purchase, the blog earns a small percentage. There is no additional cost to you. As always, thank you so much for reading!!}