It's almost the weekend!! After a rough couple of weeks with personal things,  plus midterms at school, I'm glad we are wrapping up this week! Both my midterms are done so although I will have some school work to do, and I work tomorrow — I'm looking forward to a date night with my love and some R&R on Sunday. I hope all of you have a wonderful weekend as well!
As always, below you will find what made my everyday extraordinary this week, both in life and links —  I would love to hear about yours in the comments!
Life Lately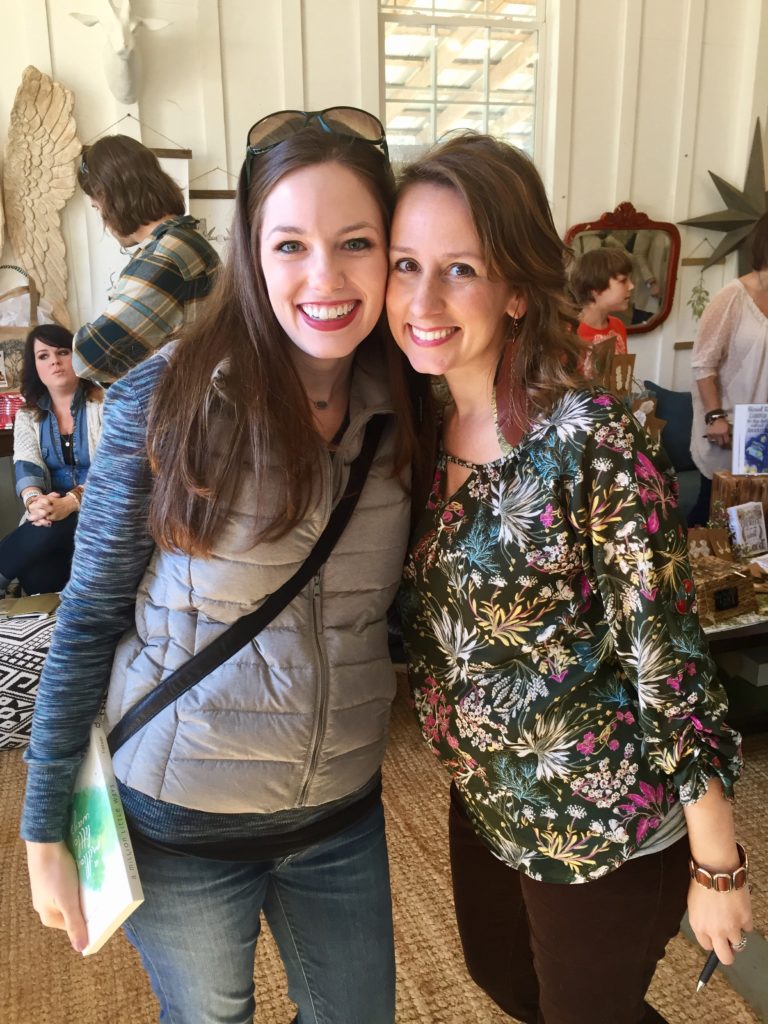 Seeing Emily P. Freeman Again. I don't think I ever shared the story on the blog, but for my birthday, my wonderful husband arranged dinner for me, him, Emily and her husband as my gift. Emily is one of my favorite authors ,and she lives in the city next to us. She was beyond gracious to agree to meet for a birthday dinner, and it will always be one of my favorite memories!! This past weekend, she was signing books at Nest Fest (which was hosted by her sister, The Nester), and we were able to meet again! She's just what you would expect her to be — kind, attentive, and genuine.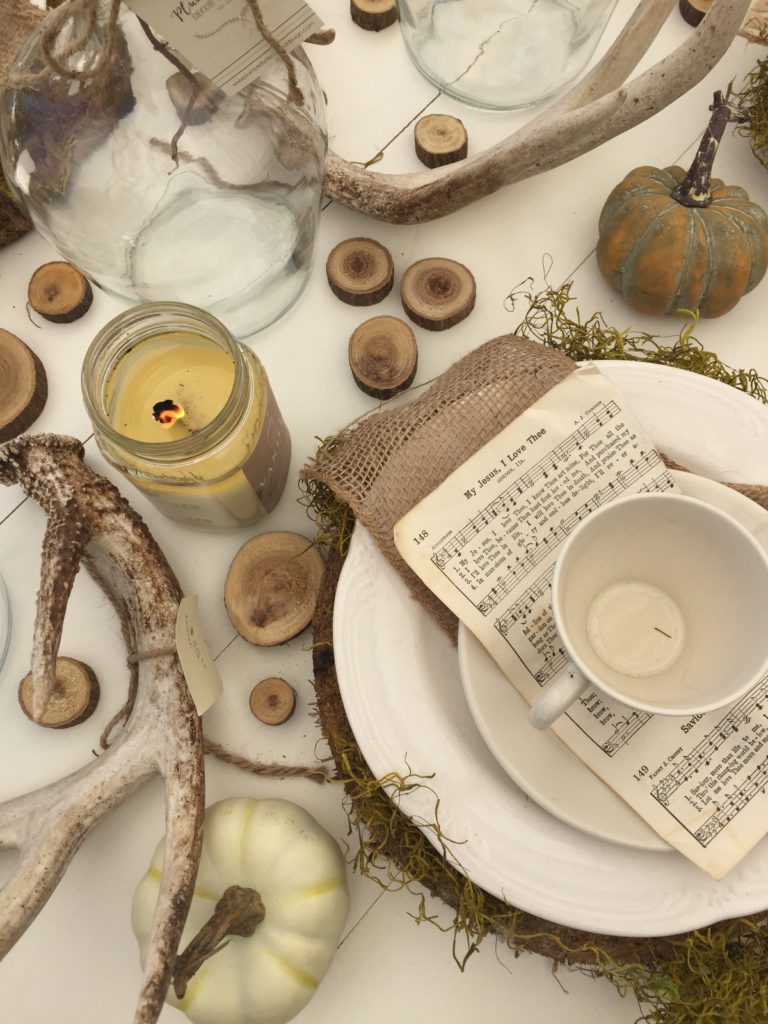 Nest Fest. As I mentioned last week — we went to Nest Fest last weekend — it was so much fun!! Not only did I see Emily again, but we saw so much beautiful creative work by various local artists! This table scape was one of my favorite things — love the sheets of hymns under the cups.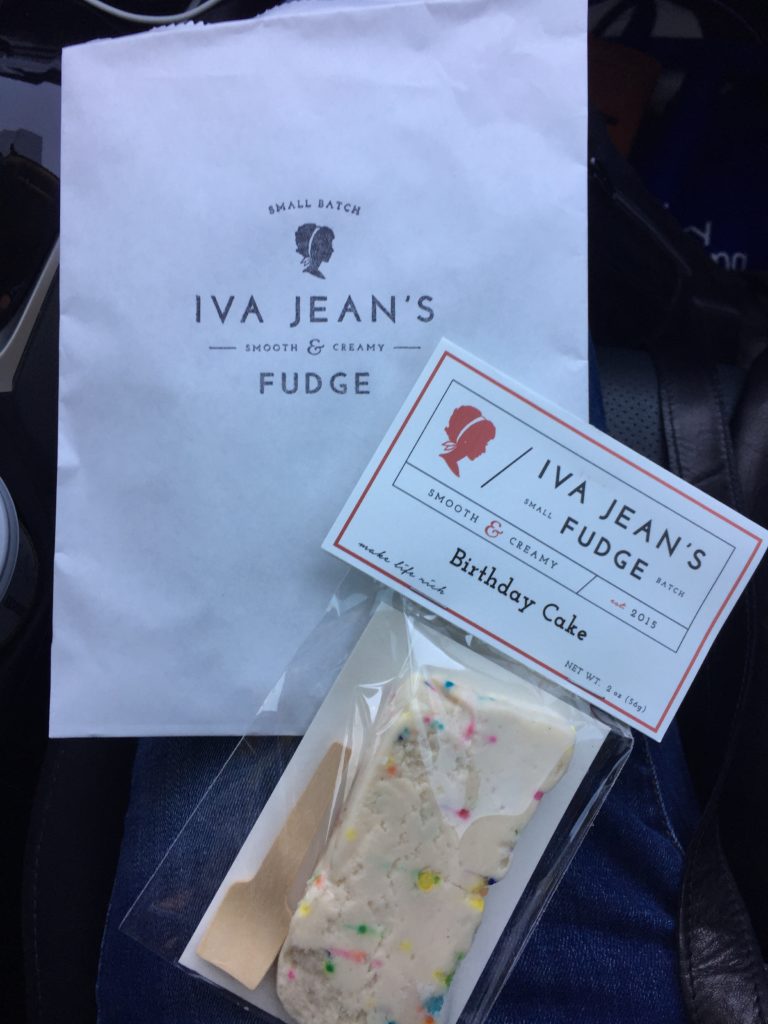 Local Fudge. This was an absolutely delicious buy from Nest Fest last weekend — I think it's the best fudge I've ever had!!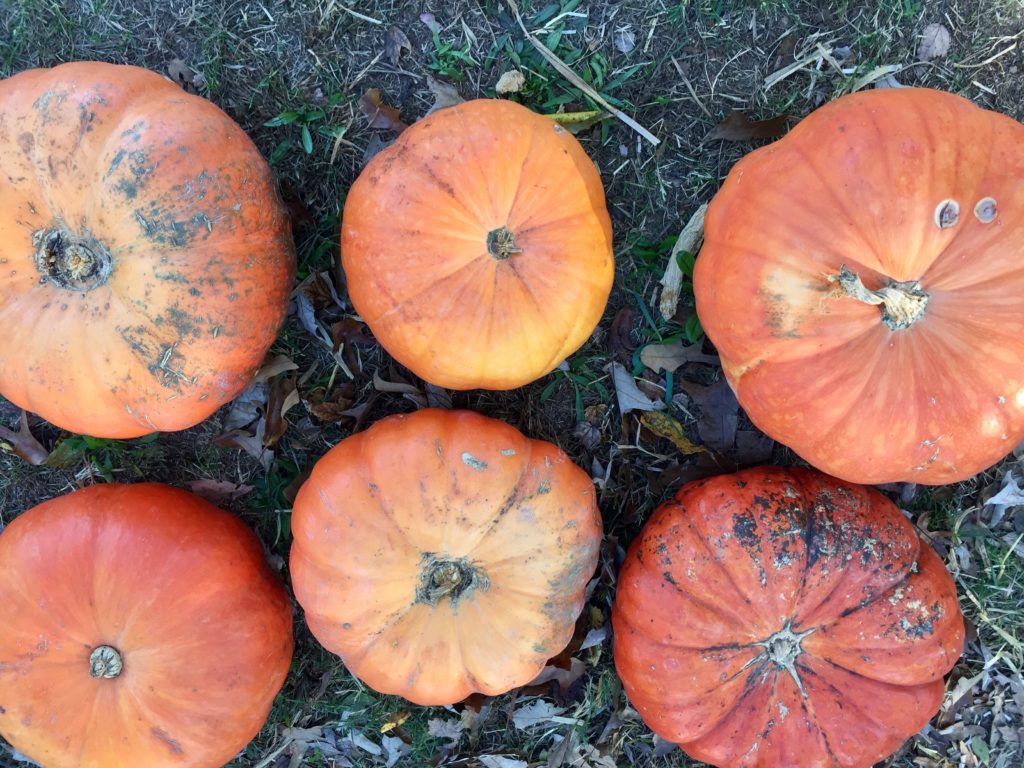 Pumpkin Patch. We had such a fun Saturday last weekend — it included the pumpkin patch 🙂 There's one right by our church, so it was fun to finally go after driving by it so often.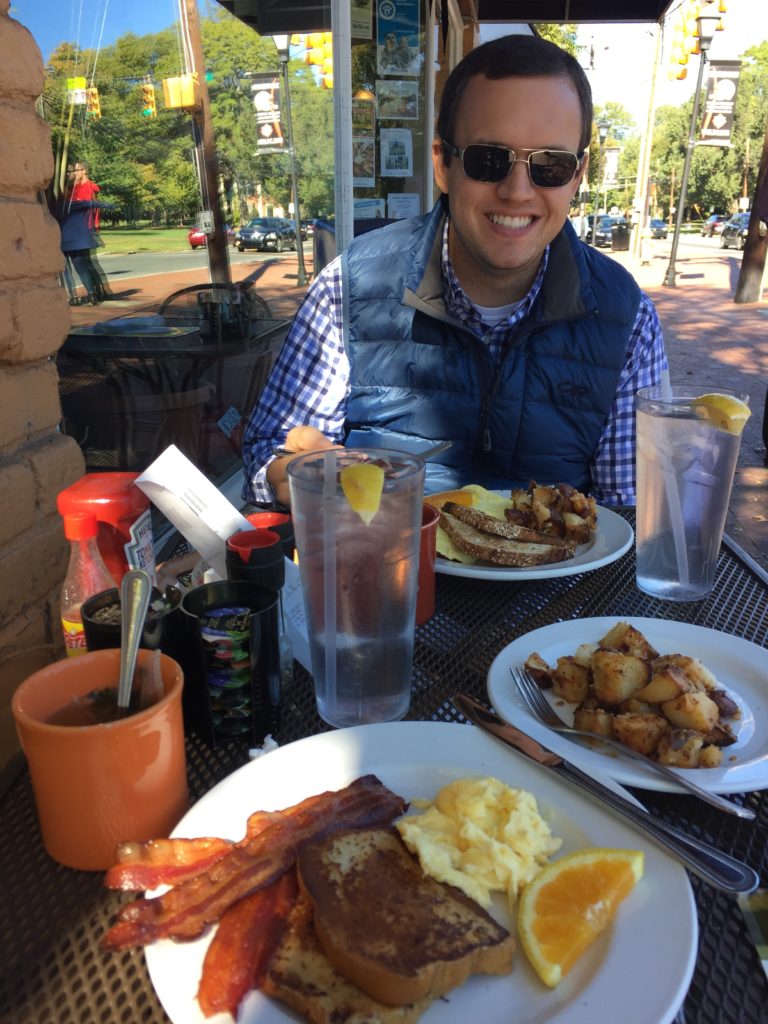 Brunch Date with my Love. After Nest Fest, we drove to the cute little town of Davidson and had brunch at Toast. That's gluten free french toast my friends!! It was a lovely 2pm brunch with my handsome date. 🙂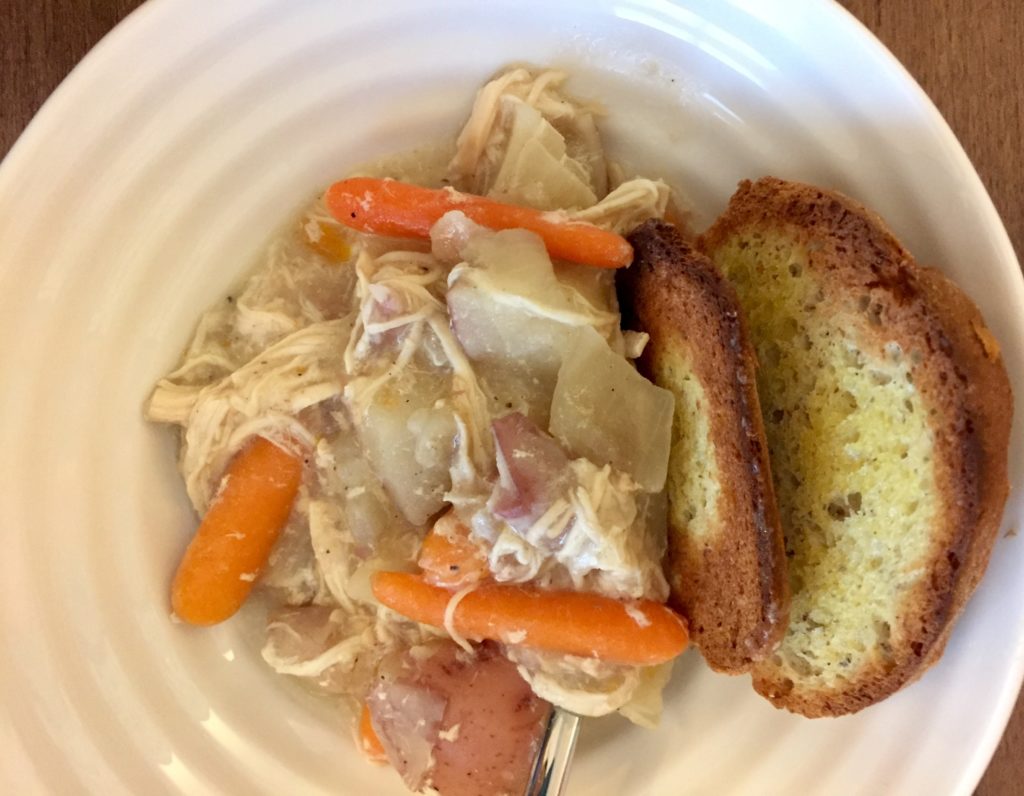 Crockpot Meals. I'm on a roll lately with new recipes that actually turn out deliciously! This one — Creamy Chicken Crockpot Stew –– was so easy and had a great flavor. It was even better as leftovers too!
Dallas the Dog Picture of the Week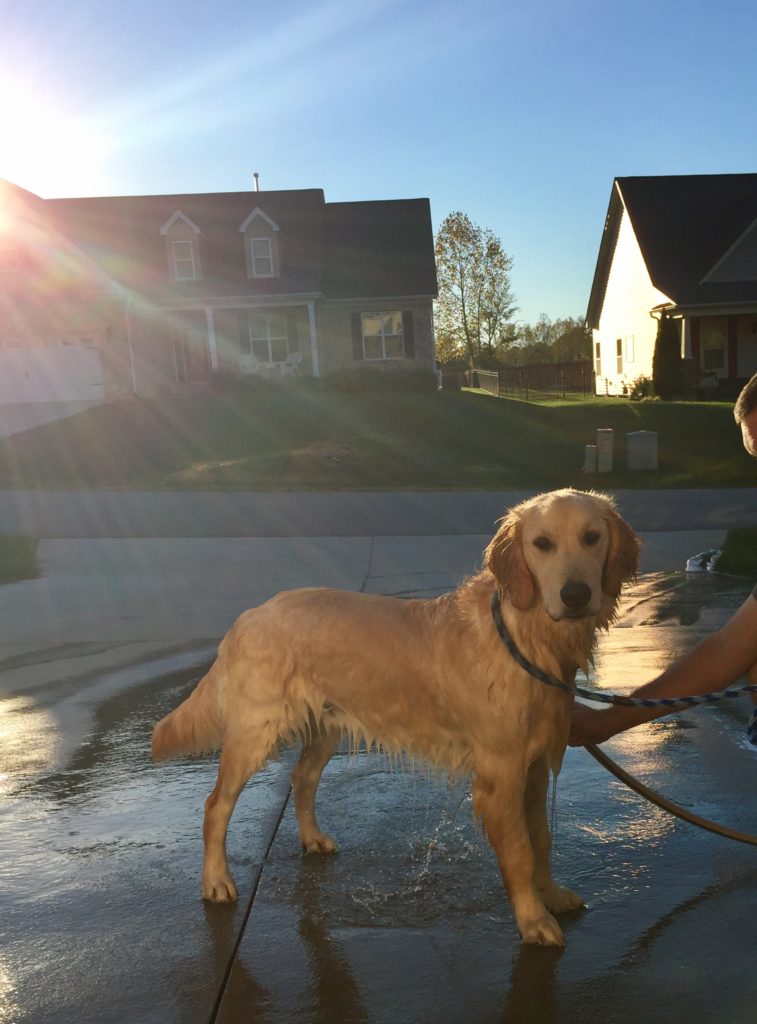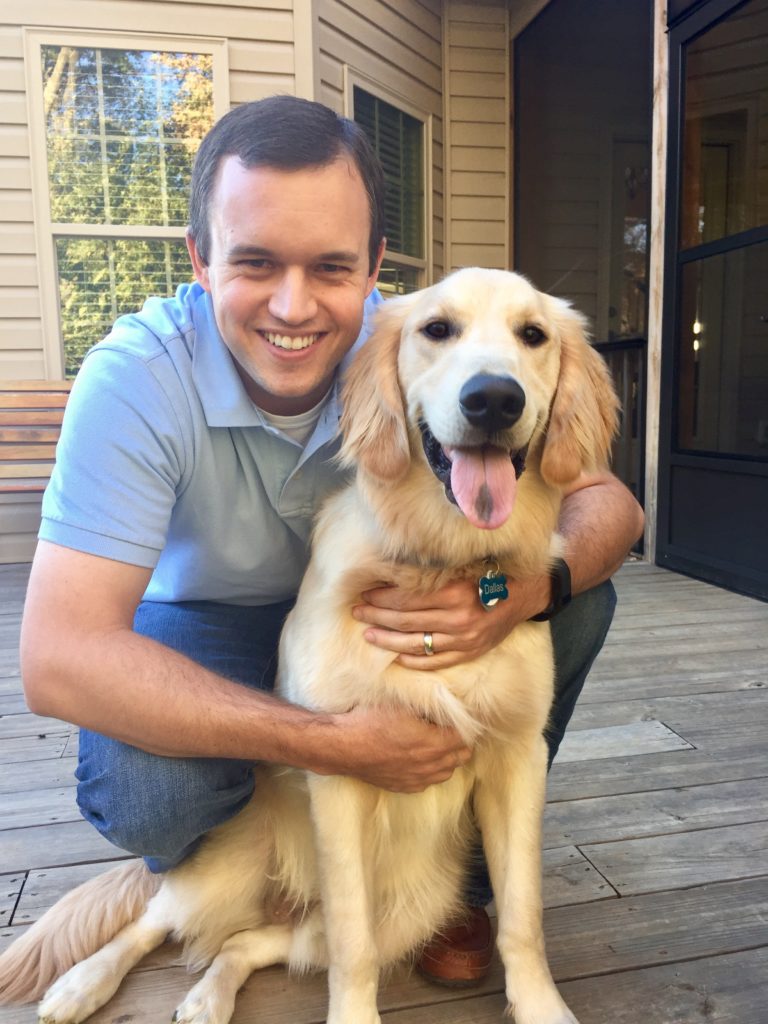 This not so little puppy had another vet visit this past week — he's now 79 pounds!!! I knew he had been growing but we are hoping he's nearing full size…an 100 pound dog was not in our original plans!! Haha 🙂 Training for Dallas happens this coming weekend….can't wait to see our better behaved puppy when he's done 😉
Links Lately
If you haven't watched Pentatonix's latest Christmas song video –– please stop right now and listen! Their version of Hallelujah is breathtaking!
"We are all doing small work. But it's all that small work put together that has the power to overwhelm the world – and yes, change it…Let us all do our little bits of good. And let's all go change the world." Beautiful encouragement from fellow hope*writer Sarah Zentner – Go Make a Difference: Your Little Bit of Good 
"It's a hard question to answer. We try and separate Down syndrome from who Nella is and often compare her challenges to that of asthma or allergies in that it's just something she has, not something she is. And yet if you asked any mama if they would take away asthma from their child, I'm sure they'd jump at the chance. No one likes to see their child go through physical struggles, especially ones that affect the opportunities they're presented with." Thought provoking post by Kelle Hampton – If You Could Take Her Down Syndrome Away, Would You?
"I haven't forgotten you, dear friend. I'm thinking of you tonight and I'm reminding you of God's grace.You are not your past. You are a precious child of God – loved and redeemed and whole." Grace filled truth by hope*writer Karen V. Rutledge – To My Friend Who Had an Abortion 
"It is is easy to lose sight of the miracle of life. To forget how astounding our bodies are, to forget to marvel over the thousands of intricate functions they are performing every hour. It is easy to use it as a tool to move us from task to task, rather than treat it as a treasure to be cared for. It is easy to race through the days and never once celebrate the fact that we are alive." If you've missed Greer's 31 Days of Writing series at her blog Ordinary Epiphanies, I encourage you to catch up this weekend — I've enjoyed each day of her posts and especially resonated with this one — Today You Are Here: Alive
Yummy Link of the Week – I love sweet potatoes, but often get in a rut of just doing sweet potato fries over and over again. When I saw Julie's recipe for Maple Cinnamon Twice Baked Sweet Potatoes, I knew it would have to be saved to my to-try list! Also — Pumpkin Nutella Hot Chocolate from How Sweet Eats. Oh my goodness. The pictures of this! Ah-mazing.
***
Have a fantastic weekend! Hope it's filled with fall fun and candy 🙂 
***
Linking up with Heather — check out more Friday Favorites here!
***
{Some posts on the blog contain affiliate links, which means if you click through and make a purchase, the blog earns a small percentage. There is no additional cost to you. As always, thank you so much for reading!! }