Friday is here again, and it never gets old, right? How was your week? I hope a fun weekend lies ahead for you! I'm taking part in the hope*writers workshop this weekend in Charlotte, North Carolina. I bought my ticket months and months ago, and I can hardly believe it's actually here! After the workshop is over on Saturday, my husband and I are planning to explore some of the city (AKA eating at a lot of yummy restaurants 😉 )
As always, here's some things in life and links making my everyday extraordinary! What made your everyday extraordinary this week? I would love to hear in the comments!
Life Lately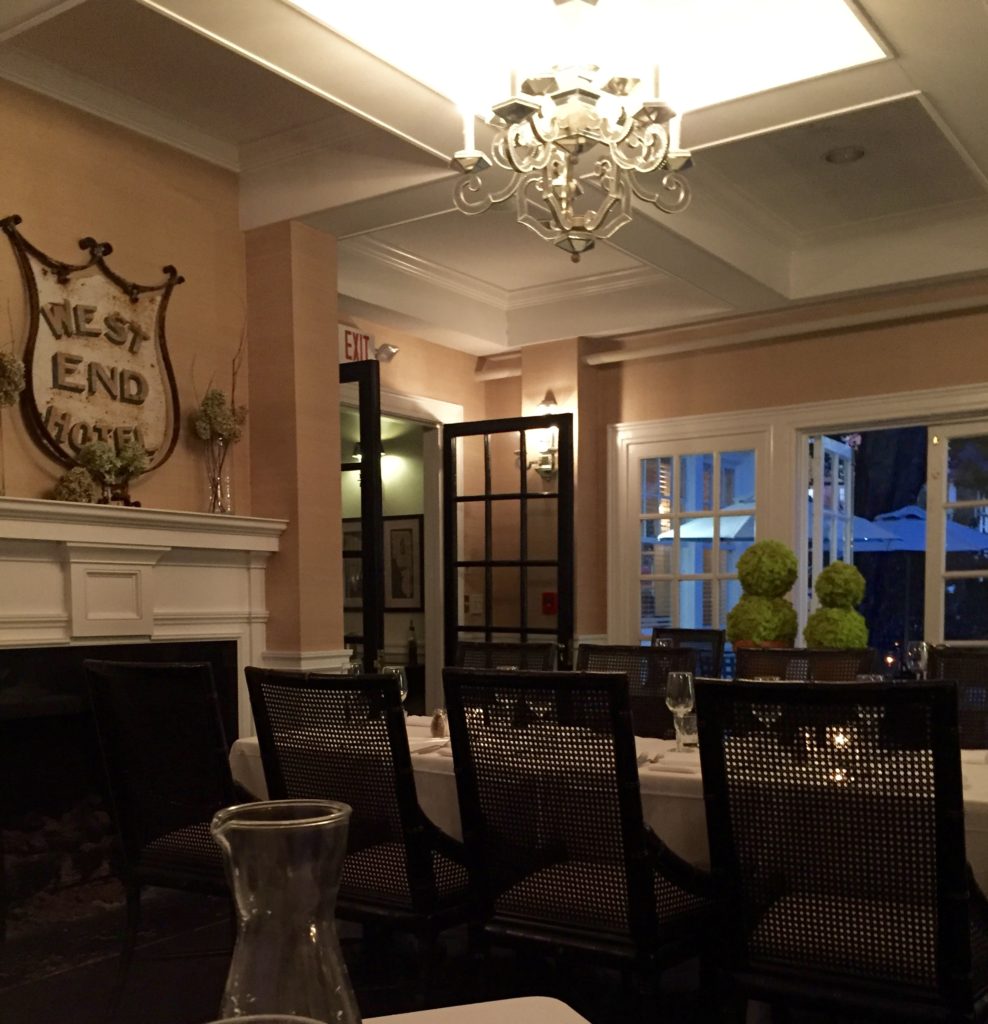 New Date Night Places. We celebrated the end of midterms by trying a new to us restaurant in Winston. Springhouse Restaurant did not disappoint. It's a large, old home that has been converted into a restaurant, and it's so beautiful! The food was also amazing! (And for all my gluten free friends, they accommodated me with no problems!)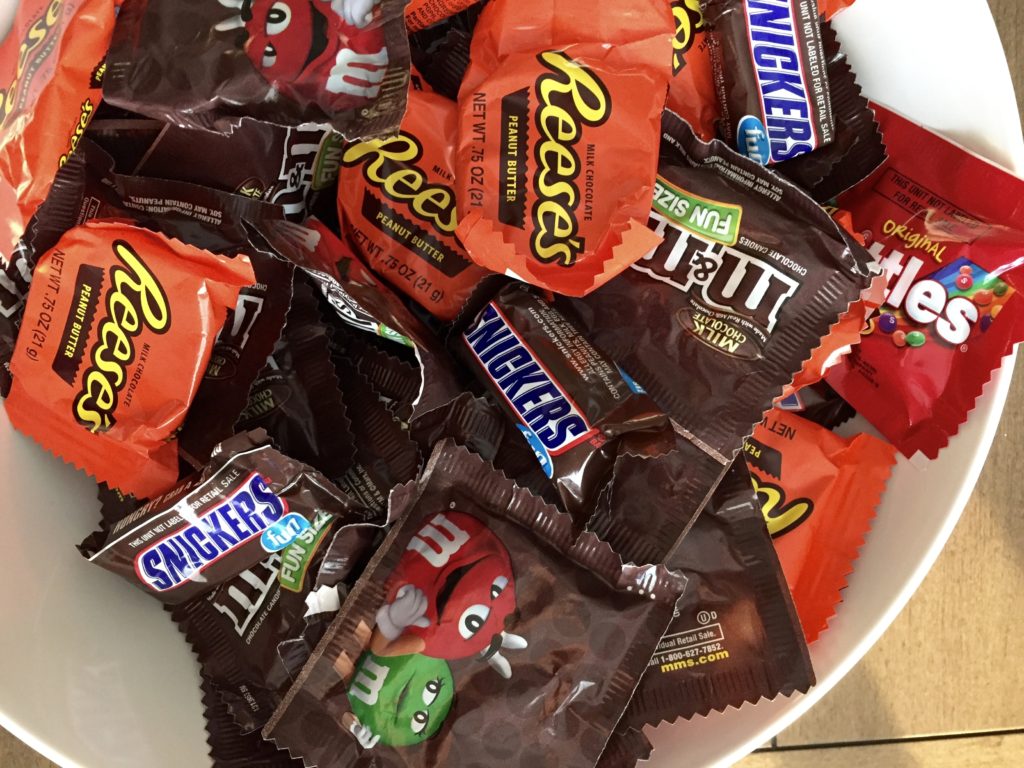 Leftover Candy. Sadly for them, but not so sadly for us, we barely had any trick or treaters come this past week! I was hoping to see more cute costumes, but instead we ended up chatting on the couch, eating leftover candy. It wasn't awful 😉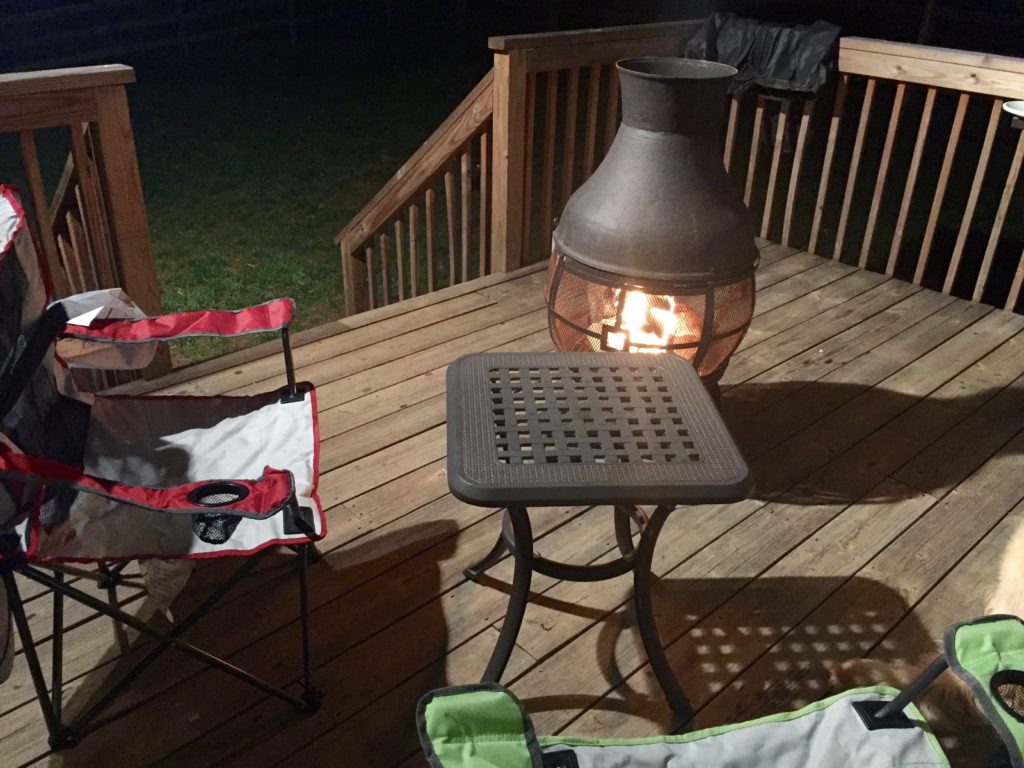 Backyard Campfires. I posted this on Instagram this week, but we finally used our chiminea this week…twice! We can't believe it's taken us so long to use it! It was so relaxing to eat dinner on the back porch in this unseasonably warm "fall" weather, while the fire crackled.
Dallas the Dog Picture of the Week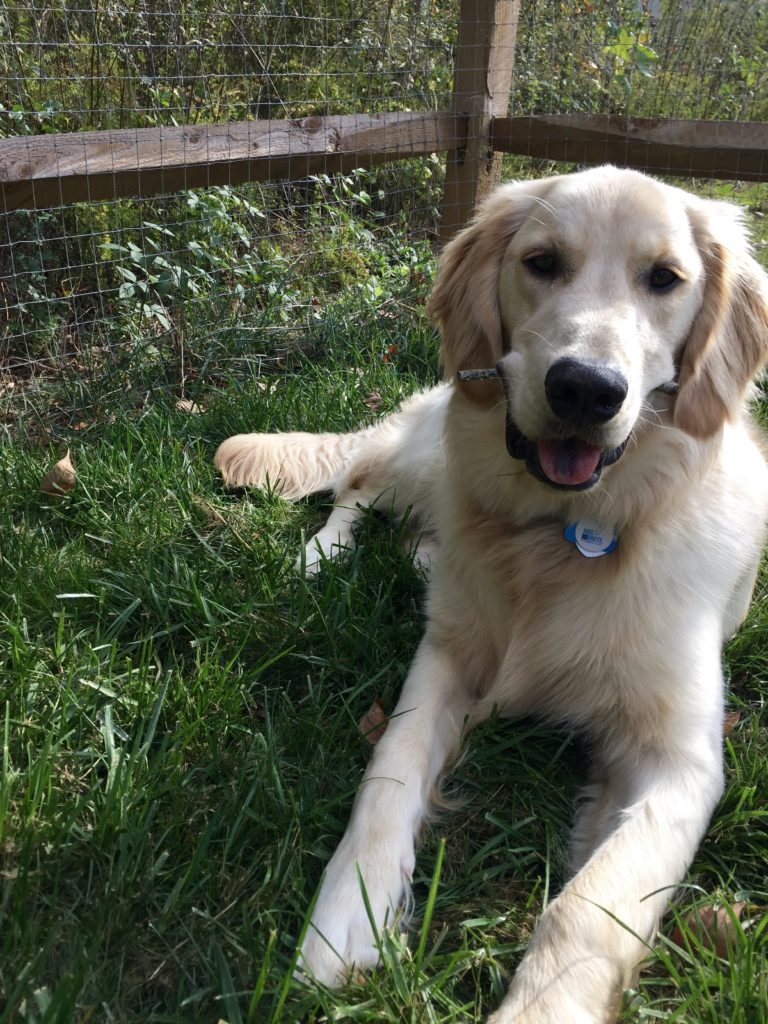 If possible, our puppy child would live his life with something in his mouth at all times! This time, the object of choice was ok, but bobby pins, wrappers, tissues, and socks are not so great…On the positive side, Dallas is getting training this weekend while we are away. Here's to every finger and toe crossed that he doesn't flunk training school… :/ He's cute to be sure, but eighty pounds of dog needs to be trained!!
Links Lately
"Every single day, I begged the Lord for more birthdays. I pleaded with Him to let me see my children blow out more candles, to let me live long enough for my two-year-old daughter to remember me. My idea of growing old had changed dramatically. I wasn't shooting for age 70 or 80. In my mind, turning 40 was more than I could dare to dream." Why Turning 40 is the Best Thing Ever by hope*writer Marissa Henley made me teary-eyed — each day is such a gift!
"Loving God and serving Him by loving His people and sharing the gospel is His ultimate purpose for my life. He can use me in any setting if I have a willing heart…I let out a sigh of relief as I focus on these truths. As I take one more look around the coffee shop, I appreciate the variety. I thank God that He made each of us different, and that He can use us wherever we are."  Appreciated hope*writer Kristen Dossett's thoughtful post on a subject I've pondered many times: Work, Home, or the Coffee Shop: What Matters Most
"Ann Voskamp's rural Canadian life may seem picture perfect. But with her new book, the intensely shy writer could spark a social movement among North American Christians." I purchased Ann's newest release – The Broken Way – recently, and I enjoyed Christianity Today's closer look at her life – How Gratitude Made Ann Voskamp an Activist
"Do you know how that feels? Feeling sadness while you're feeling joy? Can the two really co-exist? Was there any joy for me in the sadness? Can they cohesively flow back and forth like oil and vinegar in the same bottle? Can you genuinely be laughing and genuinely be feeling heartache?" Great truths by Annie F. Downs for Boundless – When Pain and Beauty Go Hand and Hand 
Yummy Link of the Week – when we grilled out this week, I made yummy honey chicken kabobs and they turned out great! I used chicken, red and green peppers, onion and pineapple. I soaked everything in the marinade for twenty-four hours. Highly recommend!
***
Any fun weekend plans? What made your everyday extraordinary this week? 
***
Linking up with Heather — check out more Friday Favorites here!
***
{This post contains affiliate links, which means if you click through and make a purchase, the blog earns a small percentage. There is no additional cost to you. As always, thank you so much for reading!! }