Hello my friends! Happy, happy weekend before Thanksgiving! I just cannot believe how quickly this fall has flown by, but I'm so excited for both the holidays right around the corner as well as a break from school! Any fun Thanksgiving plans? My wonderful in-laws are coming in this weekend and spending the week with us. It's been way too long since we've seen them, and we are looking forward to equal amounts of sight seeing and couch sitting 🙂 
Since it's Friday, I'm sharing what's making my everyday extraordinary this week, both in life and in links. I would love to hear from you in the comments! Have a fantastic weekend!
Life Lately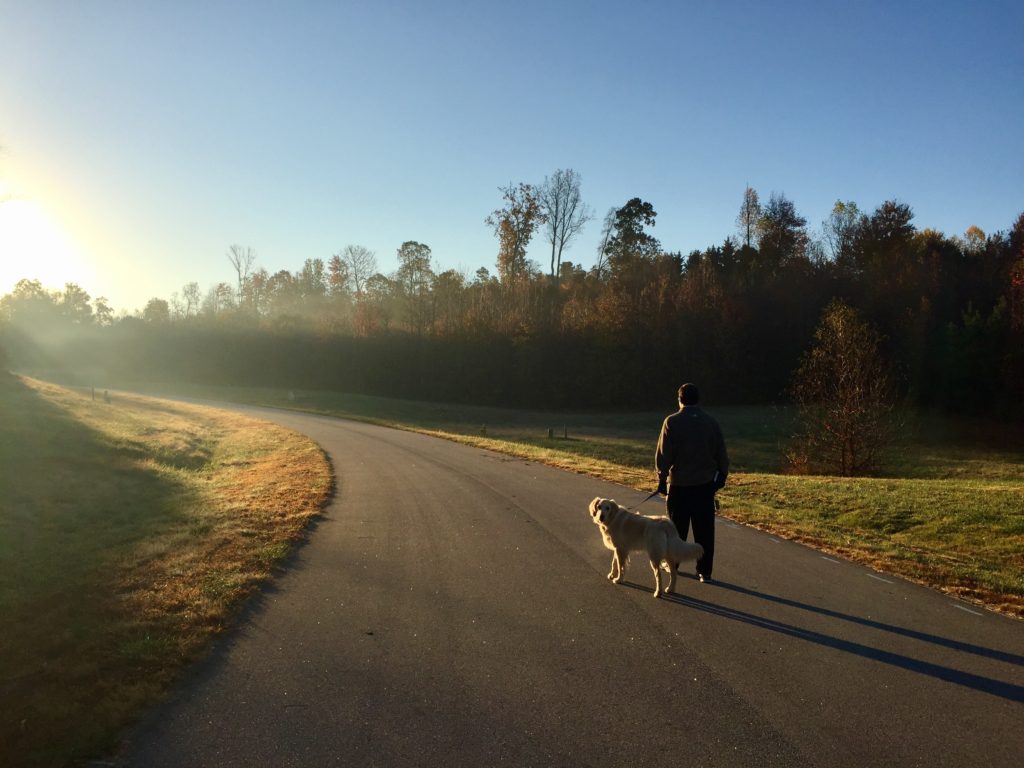 Morning Light. Daylight savings is awful when you work twelve hour shifts since it's dark when you get there and dark when you leave; however, the morning light on walks on your days off makes up for it! Plus Carolina fall — I just can't. So beautiful. (Please stay fall — I'm already cold and don't want winter weather!)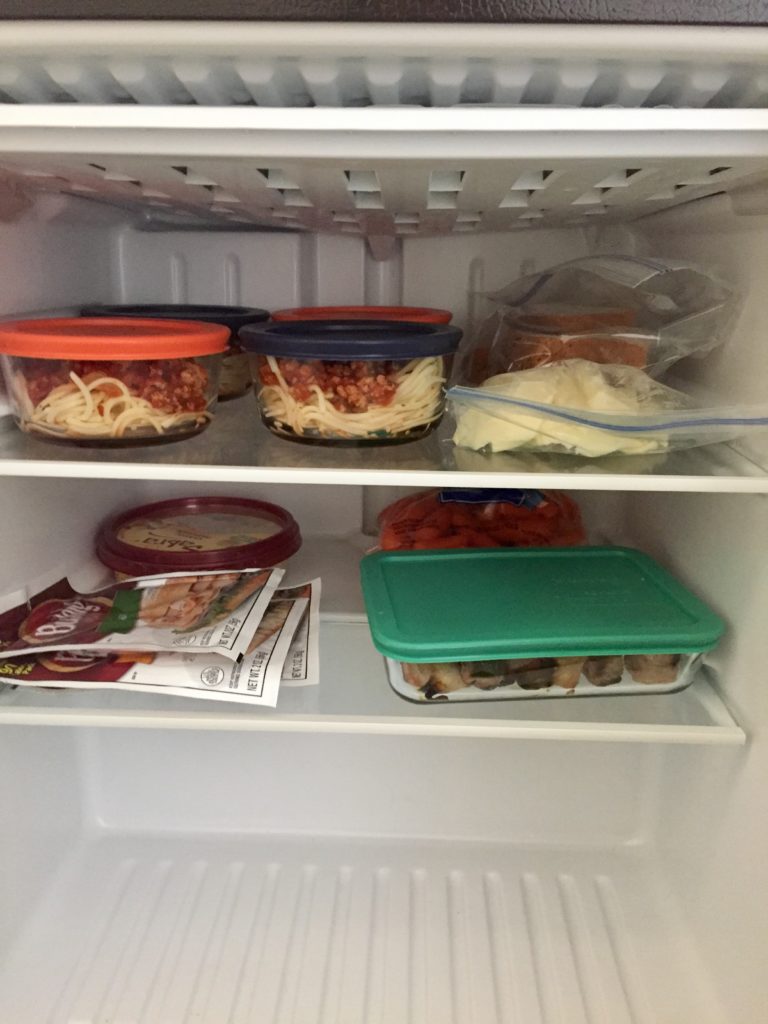 Gluten Free Traveling Success. This was the inside of our hotel refrigerator in Charlotte during the hope*writers conference. One of the great parts of the conference was the long lunch break on Friday which allowed me to come back to the hotel and eat! We also ate in for dinner and lunch another time as well. Money saving and stomach saving — a win-win.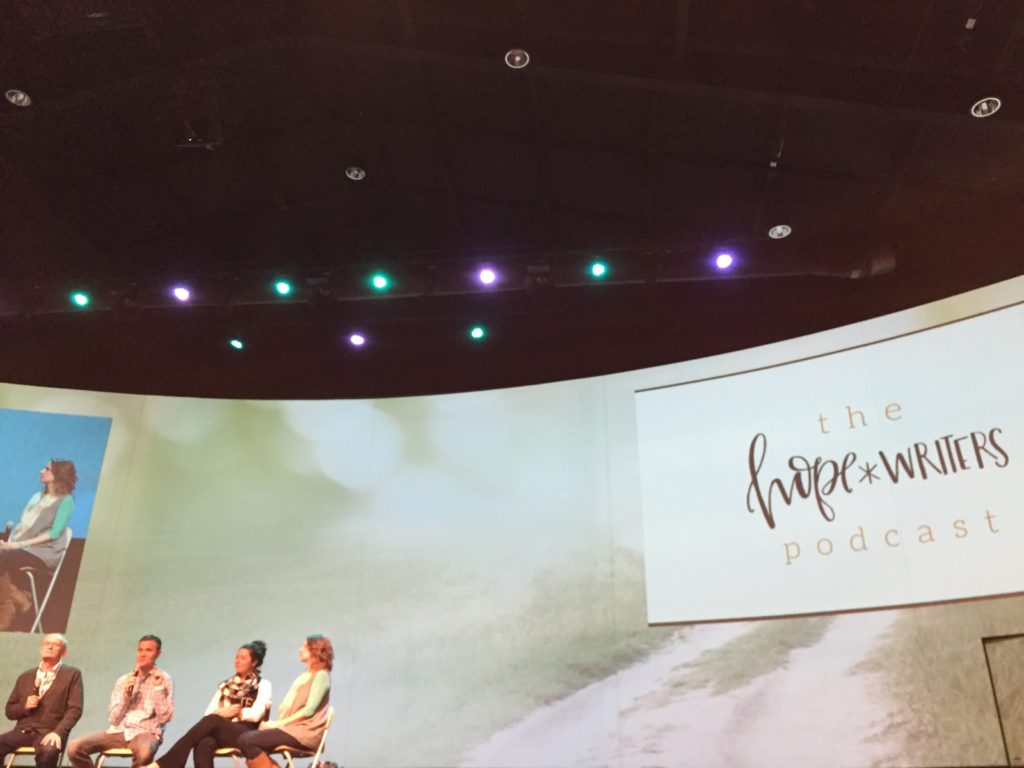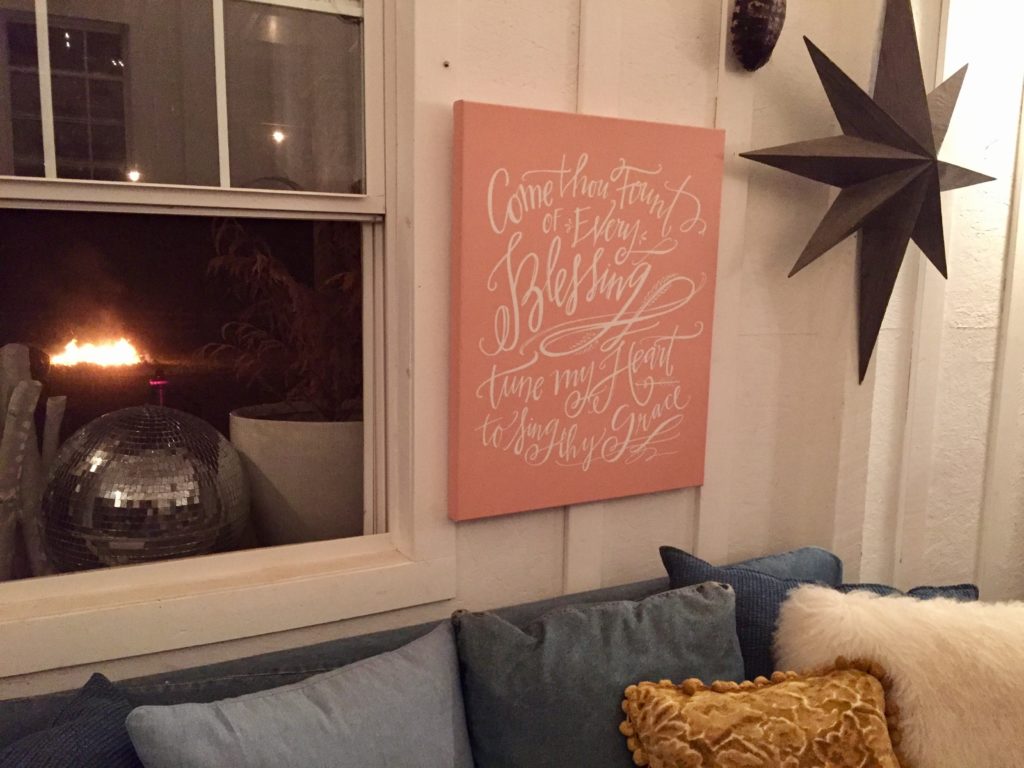 Hope*writers Workshop. This deserves its own post, but if you follow me on Instagram, you already know the conference was wonderful on so many levels. These pictures are just a glimpse — a live recording of the hope*writers podcast and the inside of The Nester's famous white barn. (And the most humongous bonfire I ever saw is outside that window!!)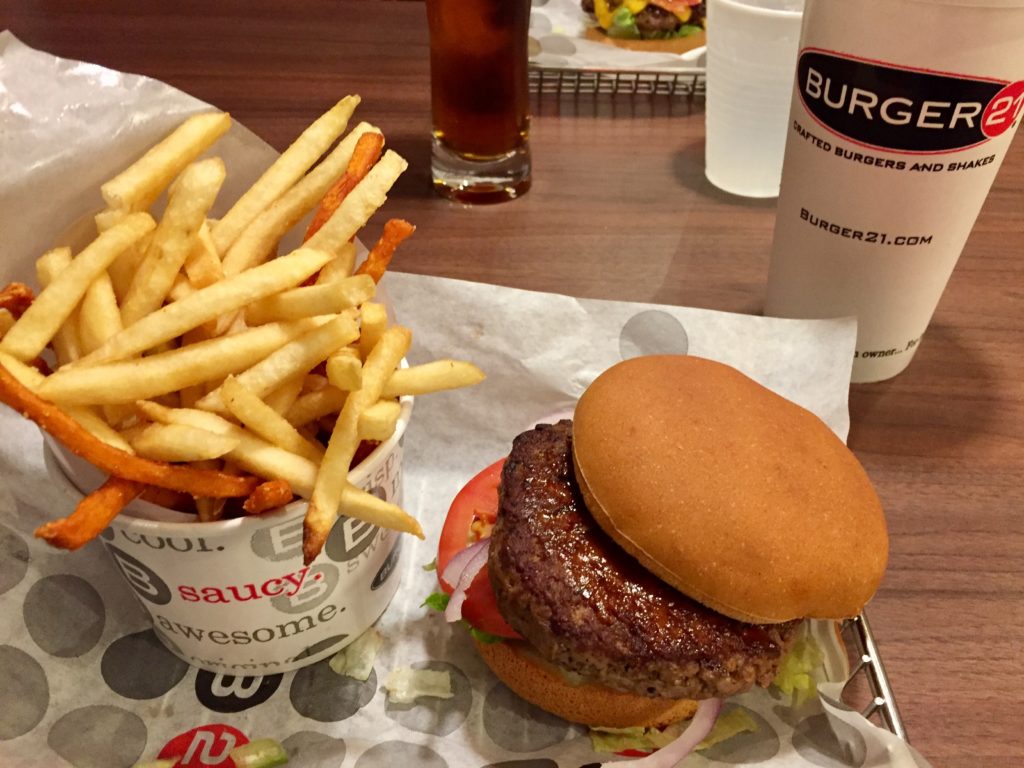 Burger 21 in Charlotte. Sometimes the best date nights are the most casual. Burger 21 was the end to a wonderful date day with my love in Charlotte. I think we had one of the best conversations yet in our relationship over that delicious burger and fries (all gluten free, made in a dedicated fryer!!!).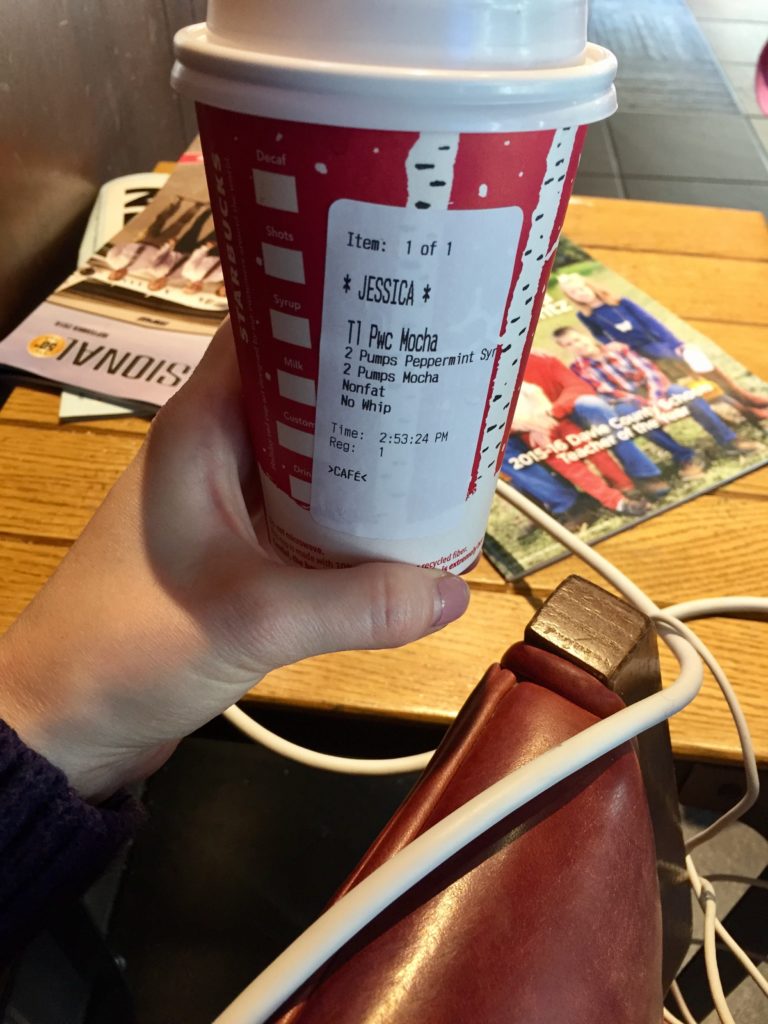 They're baackkk! Red cups are here! However, why I'm showing you this very badly lit photo is so you can see what you should order next time — a peppermint WHITE mocha — it is the holidays in a cup and if you get half the syrup it's not that sweet 🙂 What's your favorite holiday drink?
Dallas the Dog Picture of the Week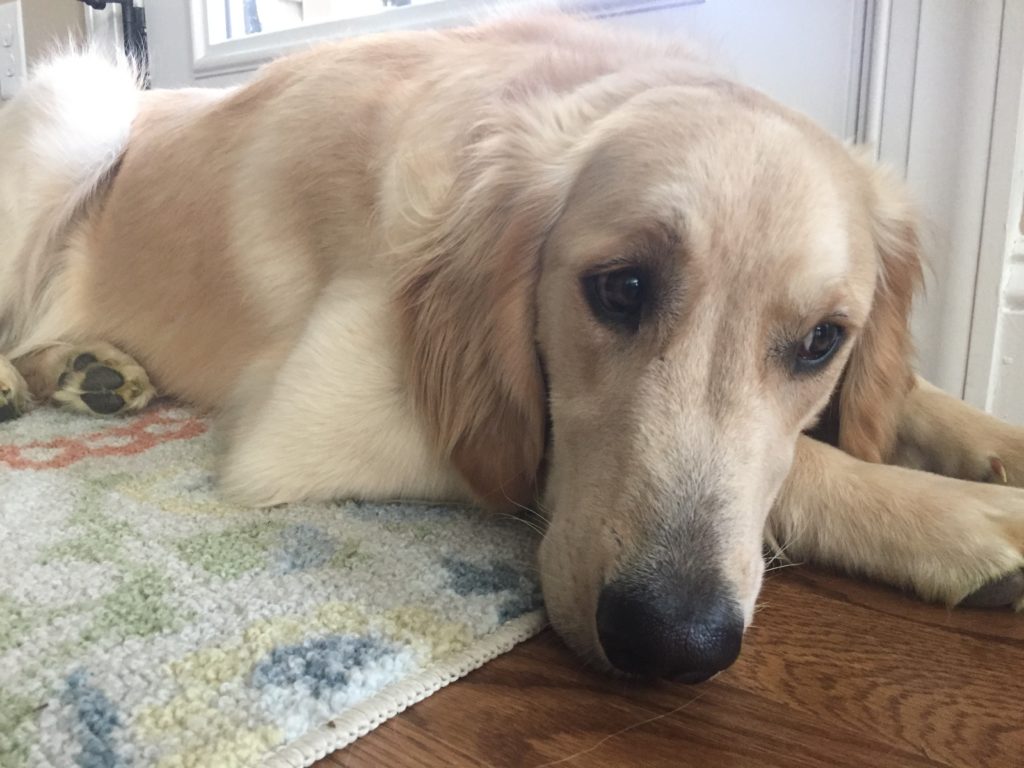 "But I want to help mow the grass!!"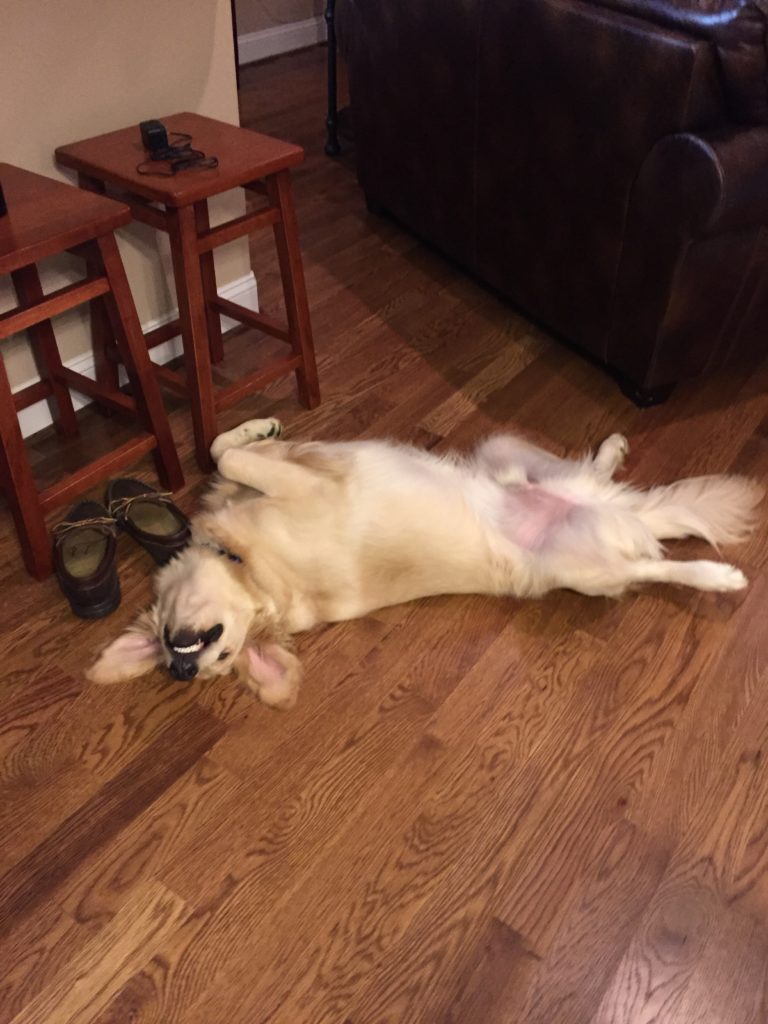 "Monday's are so tough."
Oh the many moods of Dallas! This sweet stinker continues to make us laugh (and occasionally, cry…haha), but I'm happy to report training went really well! I'm excited to see how he continues to improve with repetition and consistency. We can't believe he will be one year old in January!
Links Lately
"After all, the kingdom of heaven belongs not to the king or the politician but to the carpenter and the shepherd, the abused and forgotten, the refugee and the orphan. The door to get inside is low, low, low to the ground. You must make yourself very small." Words cannot express how much Addie Zierman's Beatitudes for the Week After the Election spoke to my soul
"Praying doesn't just have to be spoken words….learning that writing my prayers down was a valid way to pray transformed my prayer life.  Written down prayer doesn't just come in the form of writing down our prayers in solid text however, but there are many different ways that we can prayer on paper and I want to share with you one way I have found useful…" I love these ideas from hope*writer Anna Burgess: 6 Ways to Pray Visually
If you're looking for gifts that impact more than just your wallet and the recipient, Jamie Ivey released her 2016 Gift Guide this week! It's thirteen smaller businesses and many of them give back every time you buy something! Somehow the stress of buying presents is relieved some for me to think people are being helped with my purchase!
"Gratitude is a way to that.  It's like a march alongside God that helps us walk in faith and see what God is doing all around us. So let's approach our lives in a posture of gratitude and watch in wonder as those overwhelming rivers of anxiety finally start to run dry." When I list the little things I'm grateful for each night, I have so much more peace — really appreciated Raquel Rogers' post for Boundless: My Upward Spiral Out of Anxiety
Yummy Link of the Week: When I was young, my mom used to make stuffed peppers for dinner. I loved that meal, but I think my opinion was the minority at our home so we didn't have it for dinner too often. However, when I saw this recipe for One Pot Stuffed Peppers, I immediately saved it to my "to make" dinner list. Looks delicious! 
Also — I SO want to make these Garlic Butter Pull Apart Rolls for Thanksgiving, but I don't know if they would work as well gluten-free…any amazing cooks out there know if they would?? I guess it wouldn't hurt to try 🙂
***
Have a wonderful weekend! Be sure to share your favorites in the comments! 
***
Linking up with Heather — check out more Friday Favorites here!
***
{This post contains affiliate links, which means if you click through and make a purchase, the blog earns a small percentage. There is no additional cost to you. As always, thank you so much for reading!! }