Happy Friday, friends! I hope this post finds everyone looking forward to the upcoming weekend! Unlike last weekend, I think we will have some sunshine here, but the temperatures are going to drastically fall from the 60s to the 40s. Not ideal, but much preferable over rain! 🙂 We plan to help some friends move, go to church, and have some downtime to read and chill in between. How is the weekend looking for you?
Below I've shared the little things both in life and links that made my everyday extraordinary this week. I would love to hear from you in the comments — what made you smile this week? 
Life Lately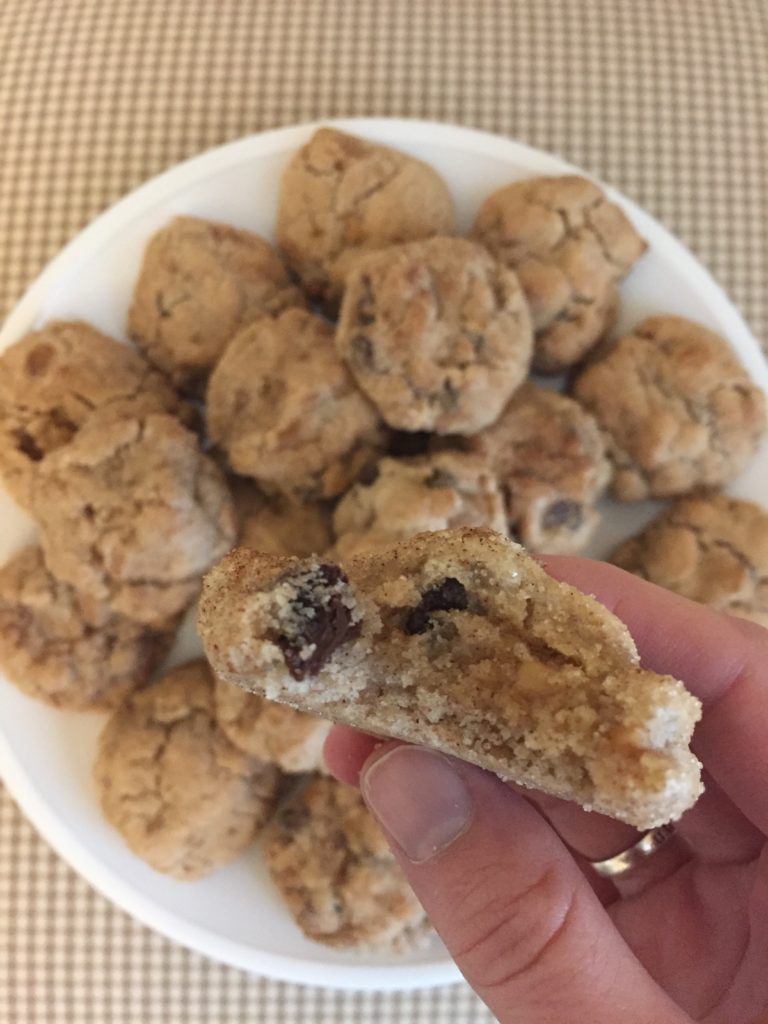 Homemade Cookies. Does it get better than that?? I made these snicker-chip doodles for a small group gathering last weekend and they were just as delicious as I remember!!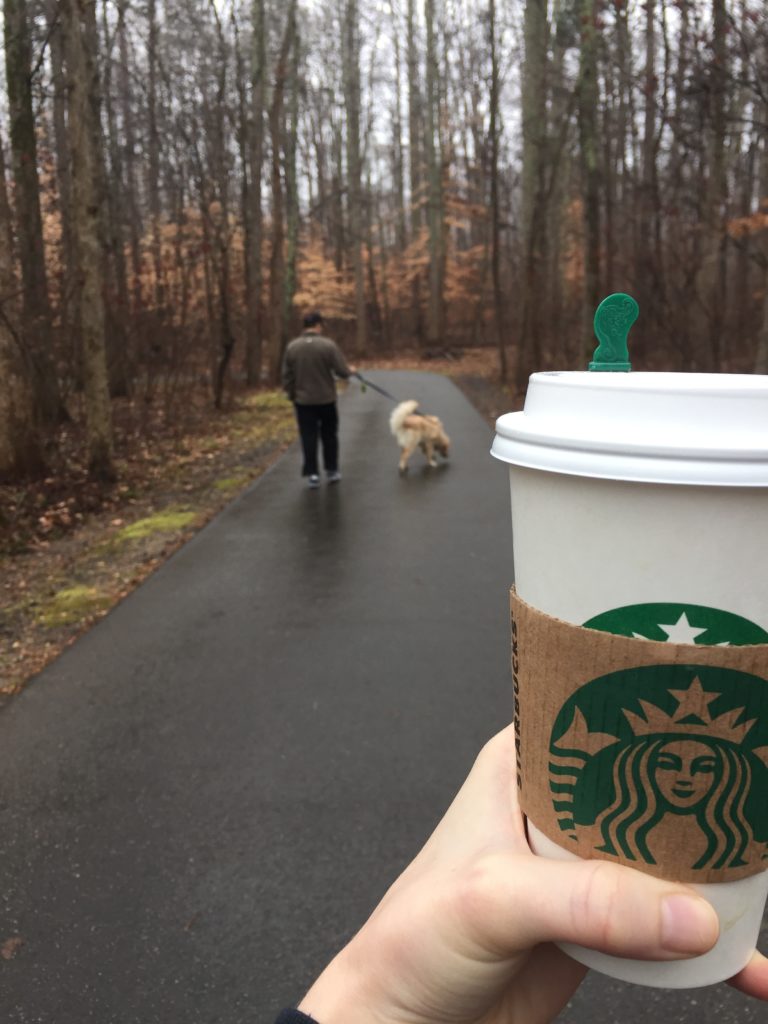 Hot Drinks & Rainy Saturday Walks. Our attempt to take the pup to the dog park failed on Saturday when we arrived to find it closed! We made the best of it and walked the trails at Tanglewood Park with coffee in hand. As a bonus, we even ran into some friends to finish the walk with!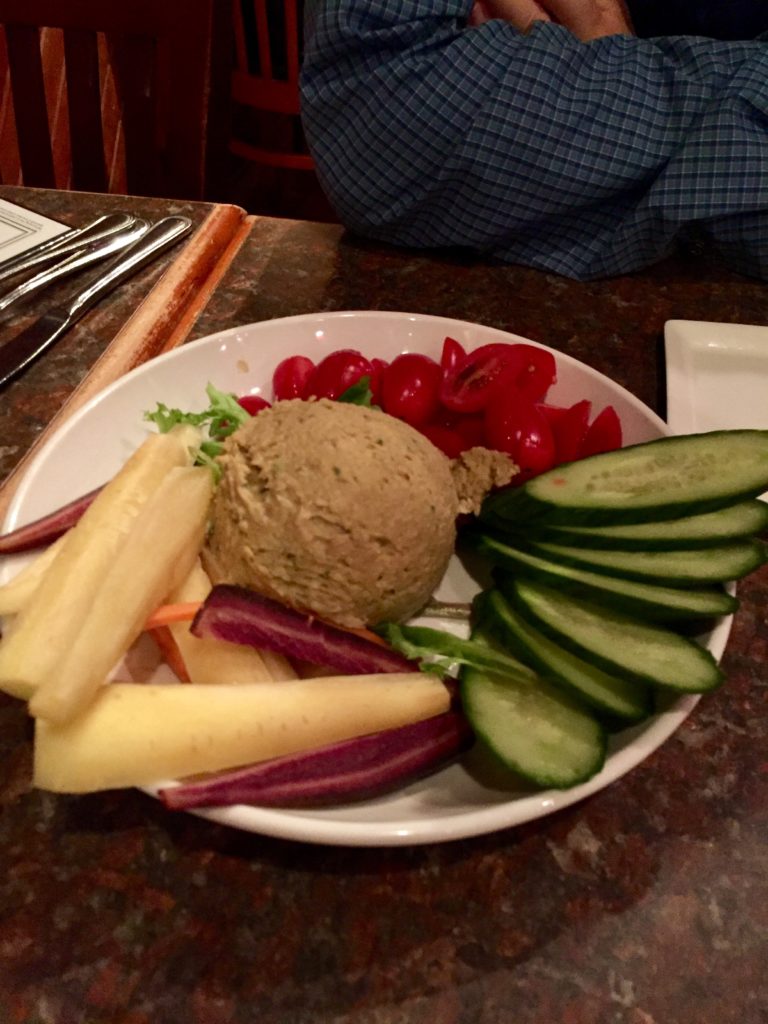 Date Nights at New Restaurants. We tried Willow's Bistro in Winston Salem for date night this week — oh my goodness — it was delicious!! This was their homemade hummus appetizer (all gluten free of course), and I had a wonderful gluten free chicken dish while Russell had a scallop pasta. We finished it off with a flourless hazelnut chocolate cake. Cannot recommend enough for my Winston friends!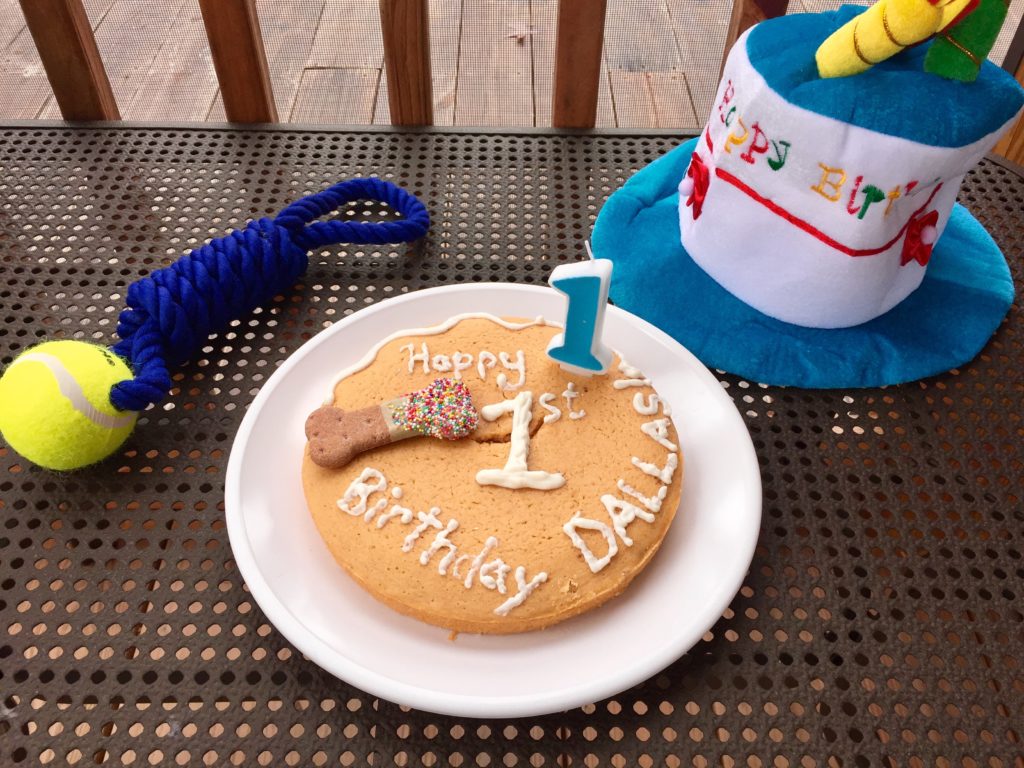 Dallas' First Birthday Celebration. Those who know me in real life, know I enjoy planning parties and making cakes for people's birthdays or other celebrations. Therefore, it should come as no surprise that my week was made brighter with the celebration of our puppy's first birthday! I used this puppy cake mix, and although I didn't try it, Dallas gave it a five star rating 🙂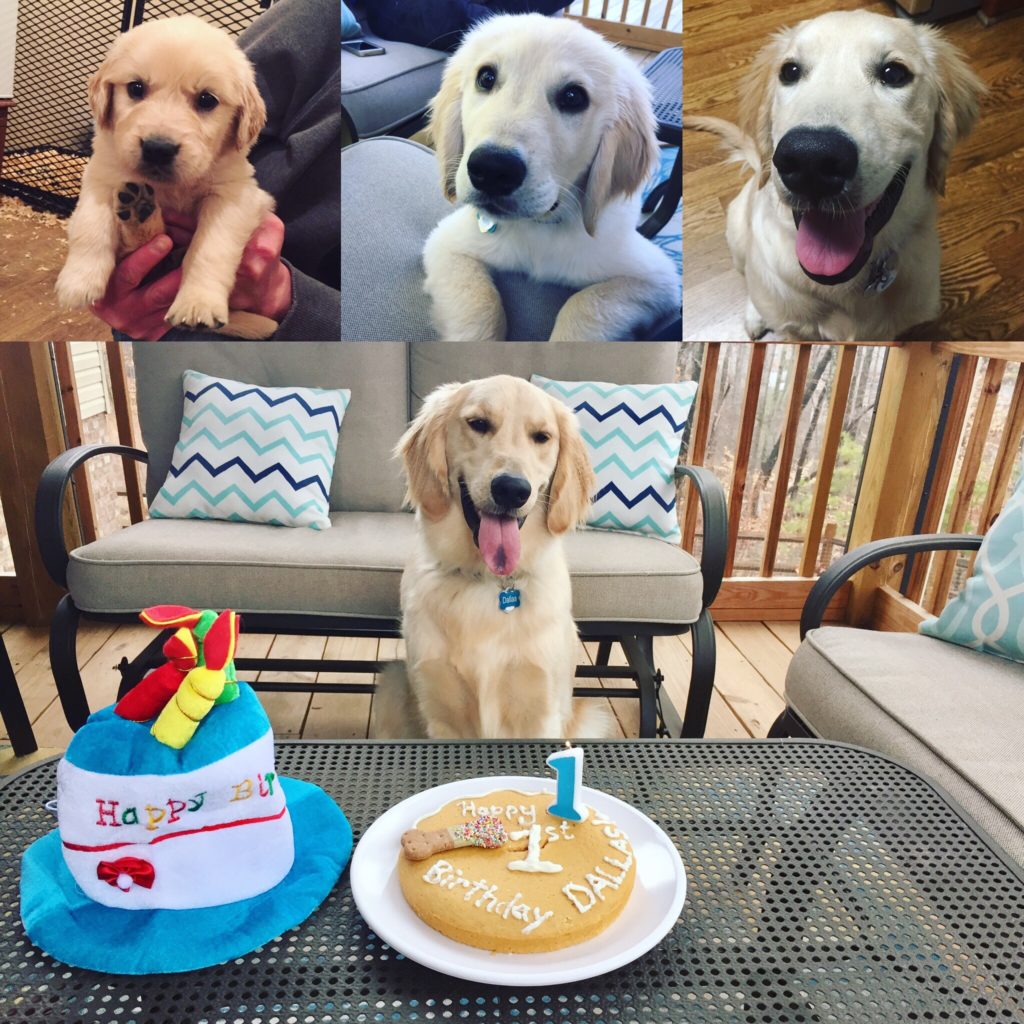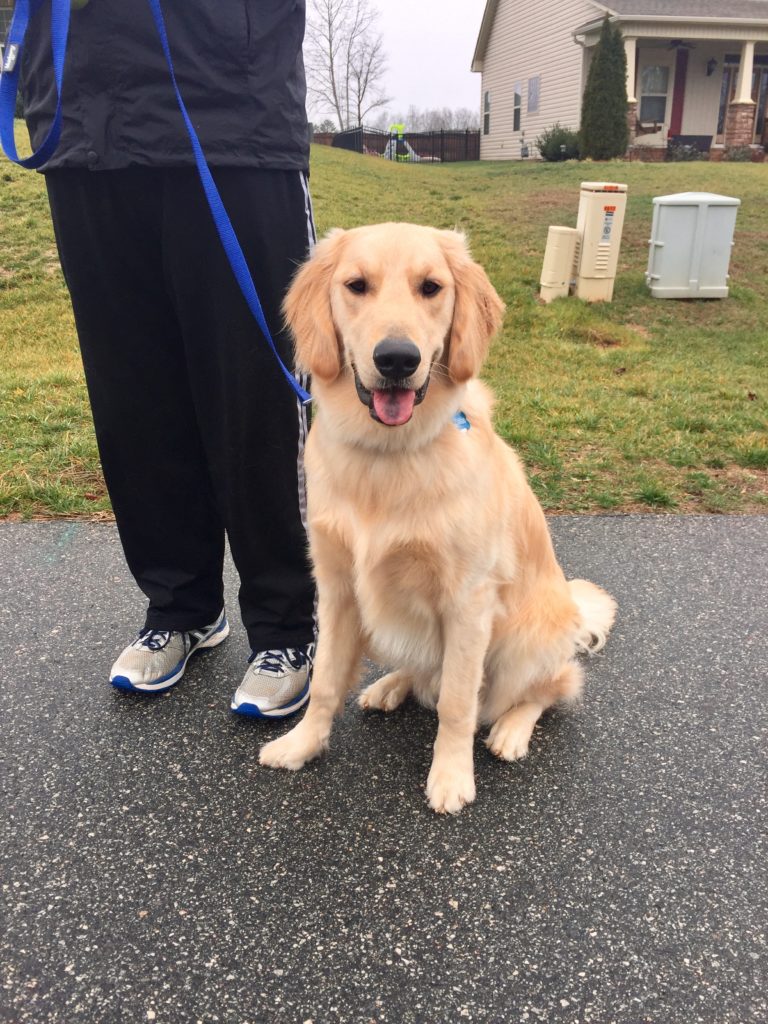 Our puppy turned one this past weekend!! Whohoo! He's such a sweet boy and celebrating his birthday was so fun! He was much more interested in the new toys versus the cake until he tasted the cake at which point it then became his focus. We're thankful for this silly puppy who makes us laugh every day.
Links Lately
"Maybe we can channel our outrage into meaningful things that actually give hope instead of just growling and guarding our tired old bones. Maybe we can do more than just shutting down, instead replacing our outrage with action and remembering we're not powerless. Let's be slower to speak, quicker to listen. Slow to anger, and rich with unfailing love. Maybe grace can make a way forward, and the gospel can do what it was always meant to do: leap the great divide." A thousand times yes to this beautiful piece — Outrage Fatigue and Leaping the Great Divide by Alia Joy for the Mudroom
"I was exhausted. I was overwhelmed…Yet I felt like I shouldn't be any of those things. I should have more faith, more stamina, more strength and courage to navigate the unknown path of special needs parenting…Sometimes it's hard to let people know how we're really doing because we don't want to be high maintenance, right? We don't want anyone to feel sorry for us. Or we fear that if we're honest, someone might perceive our struggle as a lack of faith." I needed Renee Swope's words in the piece — The Blessing of Being Un-Fine this week. So thankful for the people in my life who embrace me in all my "un-fineness"
For all the fellow book lovers out there — how does a vacation in a hotel with 50,000 books sound?? Unbelievable? That's what I thought too until I read this article about The Literary Man hotel in Portugal which has exactly that many books available for its guests. Who wants to go?!
"Our mundane every day is not for nothing…It is the very place from which our character is established and our trustworthiness is proven. Seeing what I see from my current vantage point, I would have spent a lot less time complaining about the life God called me to and a lot more time resting in His plan for my days. If I'm going to give my life in full service to God, I have to start with the life that's right in front of me." Such encouraging, relatable words from fellow hope*writer Amanda Bacon  — The Everyday Mundane and The Favor It's Doing Us
Yummy Link of the Week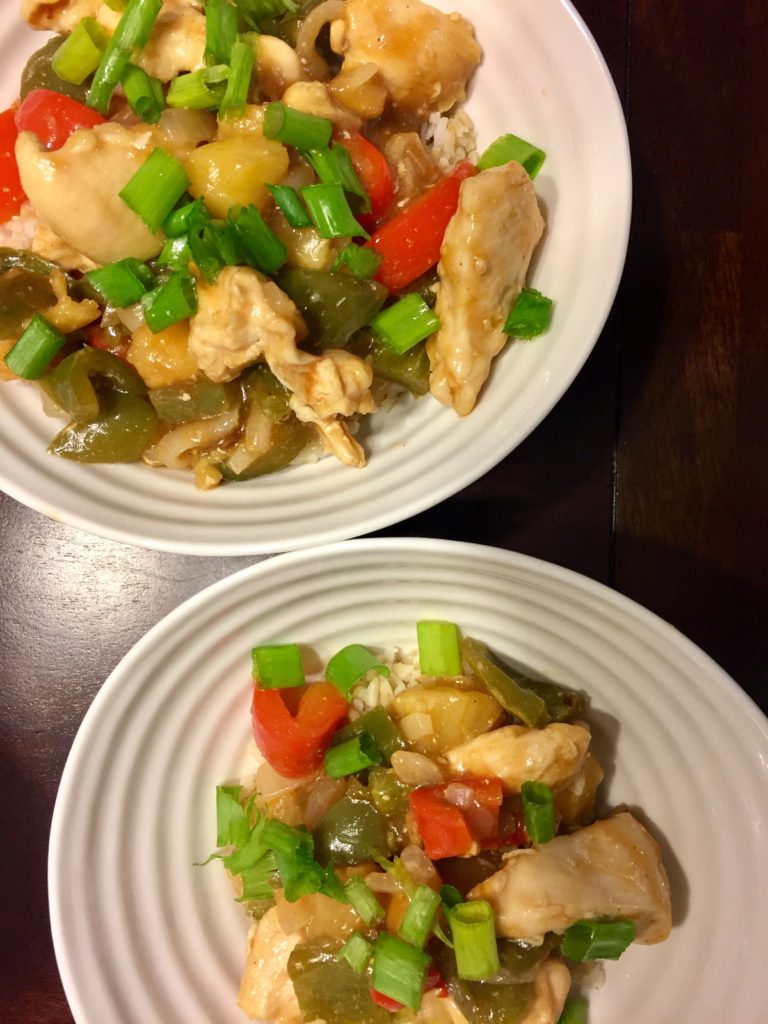 Every once in a while, I like to try a new dish to see if it will earn a place in the dinner rotation…these new dishes have three requirements: they have to be EASY, fairly healthy (or modifiable to be), and not have a thousand ingredients that I've never heard of 🙂 That's why when I saw Budget Bytes' post this week on Sheet Pan Sweet and Sour Chicken I knew I was going to try it! I'm a huge fan of her Easy Oven Fajitas, so I had high hopes. This dish didn't disappoint — I think I may have used a bit too much chicken as the sauce wasn't as strong as I thought it should/could be, but overall — a delicious meal with lots of veggies already included!
***
What's making your everyday extraordinary this week? Any go-to dinner recipes? I'd love to hear in the comments!
***
{This post contains affiliate links, which means if you click through and make a purchase, the blog earns a small percentage. There is no additional cost to you. As always, thank you so much for reading!! }