Hi there! It's Friday, y'all!! Whohoo! I always look forward to the weekend, but I'm especially excited about this one because it's IF Gathering!! If you missed it, here's my recap from 2016's IF gathering. Last year was such a special time of growth, rest, connection along with the overarching feeling of being a part of something so much bigger than yourself. I love that while we gather here in Winston-Salem, NC, that thousands (maybe even millions this year!) of women will be coming together in similar gatherings to love and praise Jesus all across the world! IF Gathering has tons of local gatherings as well as live stream from home options (although I would highly suggest a local gathering so you can meet other amazing women!) so if you haven't signed up for one yet, check out the website here — it is so worth it!
I hope each of you have a wonderful weekend! As usual, you'll find the little things that made my everyday extraordinary this week, both in life and links, below. I'd love to hear what made your week even better — feel free to share in the comments!  Also, shout out to my lovely sister, Alicia, today — it's her birthday! As she likes to say, she's the cream in the middle of the Oreo of the Berrens Sisters, and we all couldn't be more grateful for her infectious smile, adventurous spirit, loyal heart, and her incredible ability to evoke laughter no matter how dire the situation! Love you, Lish — have a wonderful day! 
Life Lately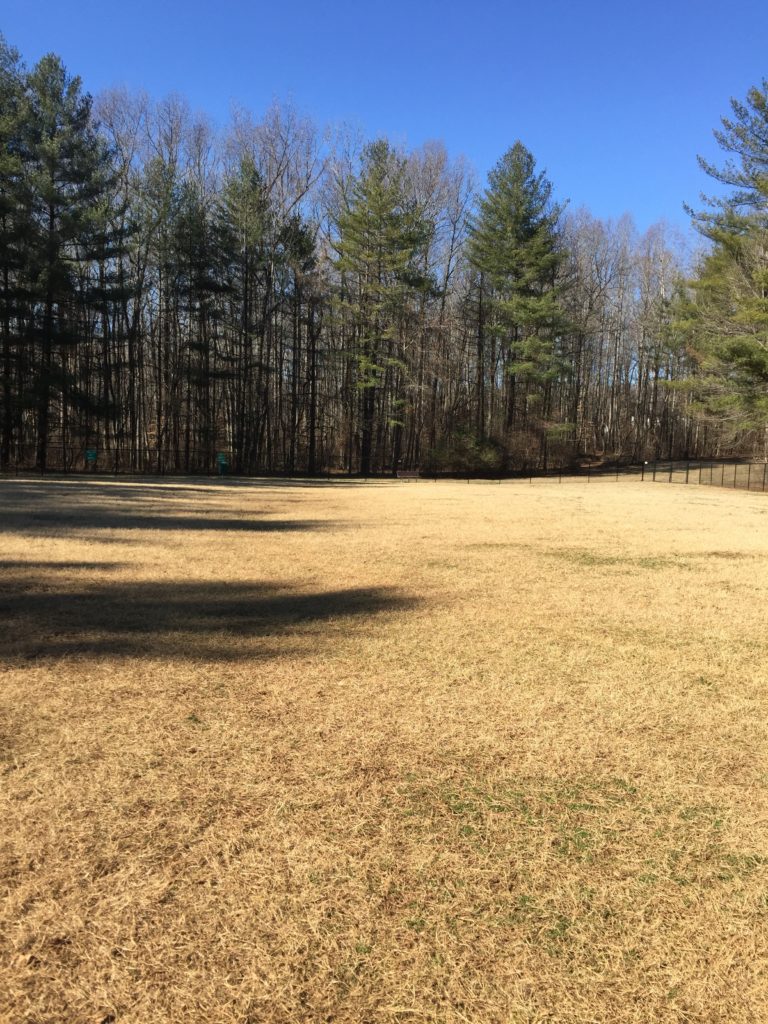 Saturdays at the Dog Park. We are loving this family tradition of starting our weekends at the local dog park. Dallas especially adores it, and it starts our Saturday off with a dose of sunshine and puppies 🙂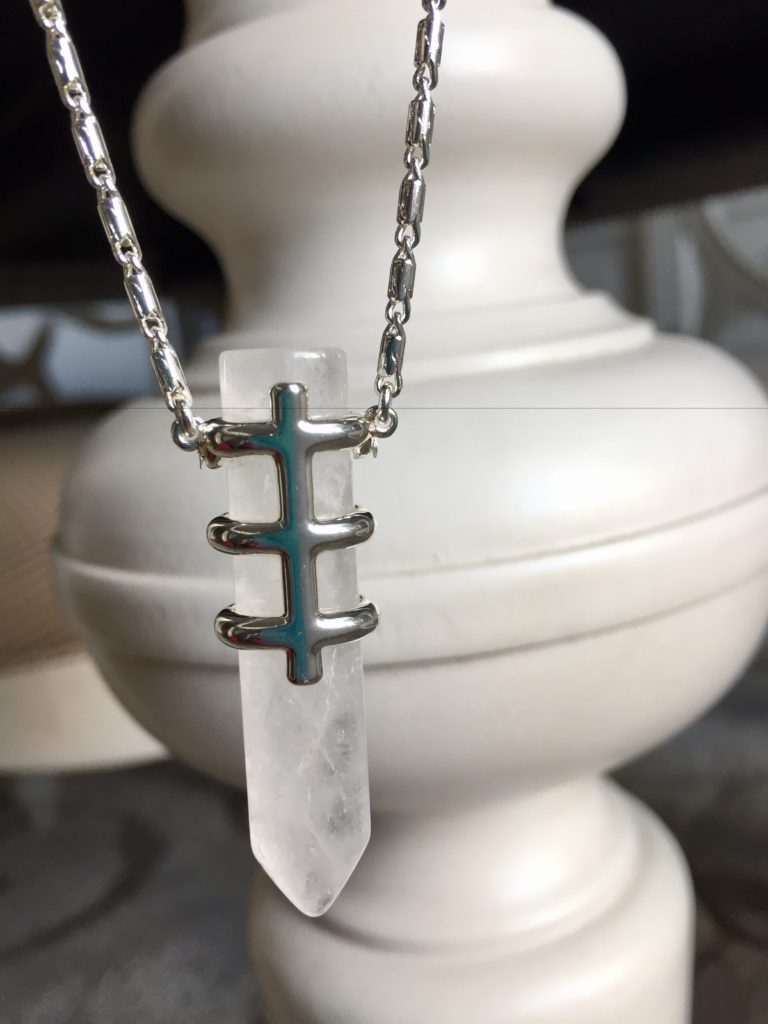 Surprise Presents. My mother in law sent this pretty pendant to me this week after we had discussed my lack of long necklaces over Christmas break. She had gone to a trunk show for the brand and thought of me — too sweet!
Warm Homemade Banana Oat Bread (with Toffee chips!). I used my forever go-to recipe for banana bread  (made gluten free with GF flour and GF certified oats) and added my own spin with cinnamon and some toffee chips I had in the pantry. It was delicious!
Library Treasures. Two books I put on hold came available and I picked up the third in the new release section. I already finished The House at Riverton (the last of Kate Morton's currently published work that I hadn't read…I love her books!! The Secret Keeper, the first I read of hers, is still my favorite!) and am excited to start on the others soon!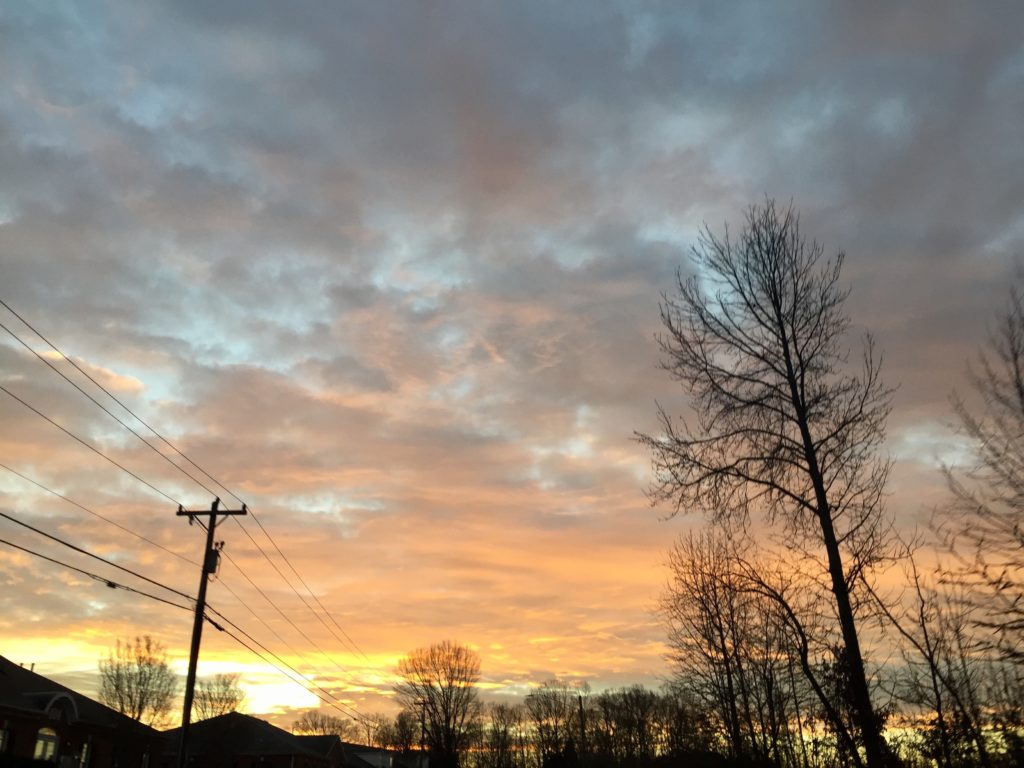 Early Morning Rewards. I was up super early this week to drive my husband to the airport for a work trip. The reward for this very non-morning person was the amazing sunrise I witnessed on the drive home!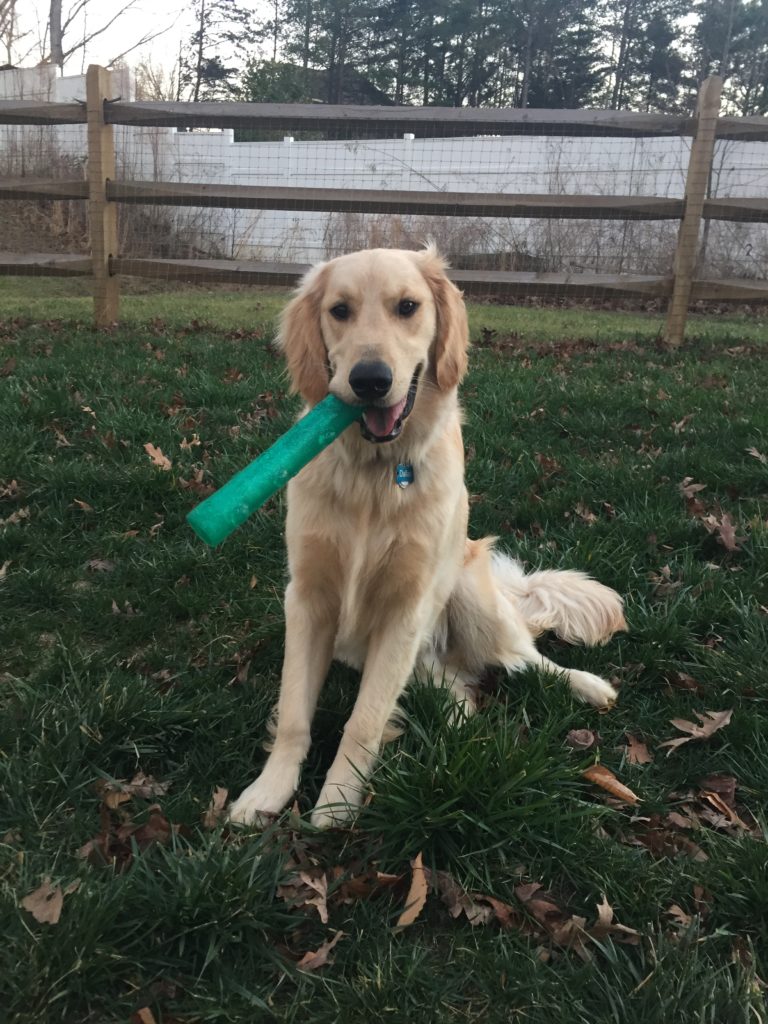 After a reprieve for a few weeks, the crazy side of the pup is back in full force…adolescence? We aren't sure, but I'm already missing the sweet personality that showed itself for a few weeks AKA the dog who didn't act like he hasn't been trained a day in his life — here's to hoping it's a growth spurt he'll get over quickly!
Links Lately
"But the everyday love of marriage is a daily joining, a daily vowing, with words and actions that we still "do," even now, especially now. And it's in the everyday hard that we keep building us and keep choosing the other person. Everyday love is strung together choices…" I want these beautiful words on display in my home — loved Brittany Miller's post Everyday Love – A Show and Tell for (in)courage
I've made no secret about how much I enjoy the PBS show, A Chef's Life, about a North Carolina native, Vivian Howard, who went to New York, became a chef, and moved back to Eastern NC to start a restaurant in her tiny hometown — I enjoyed reading this New York Times article about Vivian's thoughts on fame, cooking, and those who say she's a "hometown hero."
"I will go on choosing silence. I will go on choosing speech. I encourage you to do the same. Lord, help us to know when to choose the one and when the other. And let your banner over us be Love." Courageous, thoughtful words of encouragement and truth from Christie Purifory – What the Trees Have Seen
"The good news (and its very good news) is that you can get better about not putting things off, if you use the right strategy. Figuring out which strategy to use depends on why you are procrastinating in the first place…" I've mentioned a few times here on the blog I've been having trouble finding my rhythm again after the holidays — however, I highly recommend this article (that my husband sent me) on How to Make Yourself Work When You Don't Want To — I was pleasantly surprised to find the strategies discussed seemed a lot more applicable and acheivable then many of the "how to" lists that go around the web
Yummy Link of the Week
Valentines Day is just around the corner and the recipes abound — however, I dare you to find a cake more beautiful than this Love Letter Tuxedo Cake from Sprinkle Bakes — amazing!
***
What's been making your everyday extraordinary this week?