Happy Friday!!! If you're in that part of the country currently covered in snow, I hope you're staying warm and safe!! No snow for us, just chilly and extremely windy here…I enjoy snow but only if I have nothing to do on the days it wrecks havoc on the roadways…although maybe that's just because I'm a Southern girl who doesn't know how to drive in the snow? Either way, give me hot cocoa, a crackling fire, and a good book, and I am all aboard the snow day train!
How's your week been? Weekend plans? We're headed North to celebrate the anniversary of our friends' church plant this weekend. We try to do a trip every February/March to celebrate Russell's birthday so we decided to make a weekend out of the celebration 🙂 Before we head out of town though, I wanted to share what made my everyday extraordinary this week — both in life and links! I would love to hear about your extraordinary in the comments!
Life Lately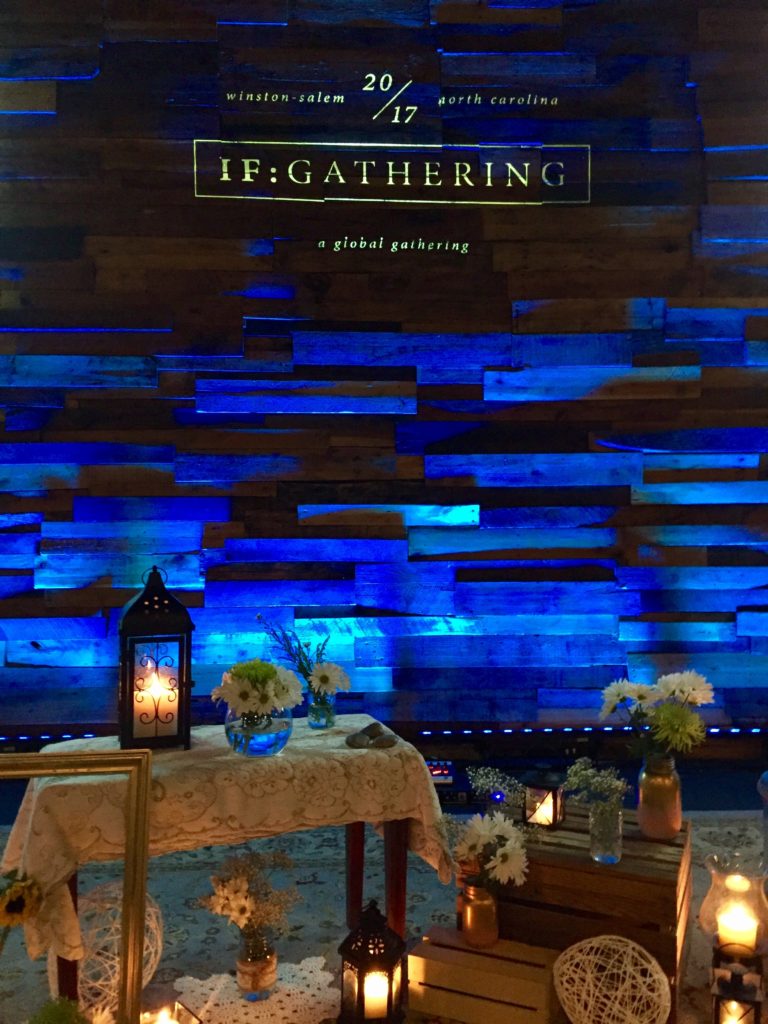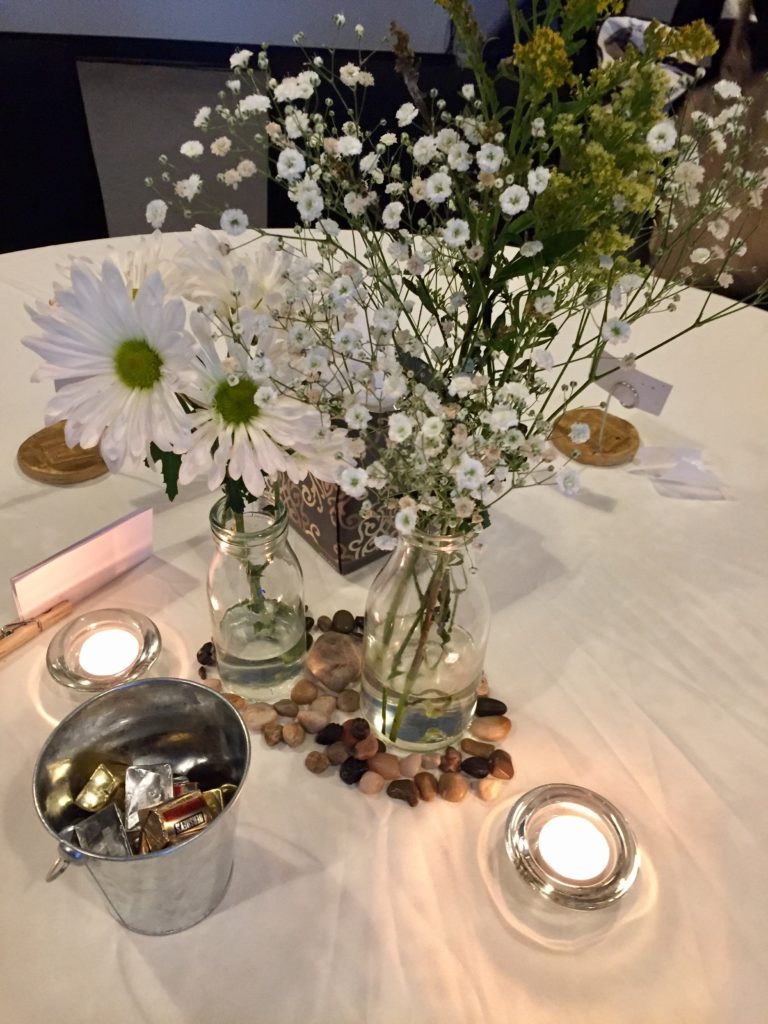 IF: Gathering Winston-Salem. This was my second year at an IF Local Gathering hosted by our church, Twin City Community Church. I truly don't have words yet, as I've been processing the amazing teaching, inspiring challenges, and deep renewal that this past weekend evoked in me as I took part in worshiping and learning more about my Savior with thousands of women across the world. Please mark your calendar for next year for IF (first weekend in February 2018)! It will change your life!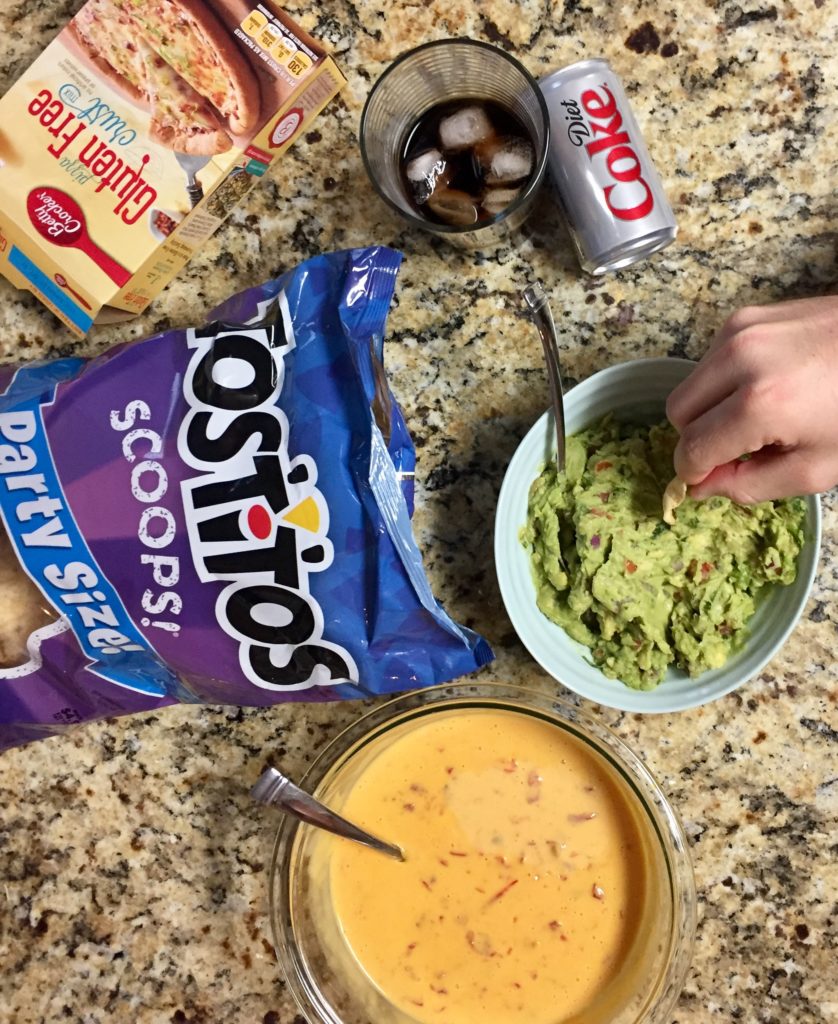 Super Bowl Party for Two (or Three if the dog counts 😉 ). After a full weekend of IF for me and then housework and schoolwork all afternoon on Sunday, Russell and I were excited to enjoy our own little Super Bowl Watch Party on our couch! Not pictured above is homemade gluten free pizza…and ice cream…we enjoyed every bite! 😉 What's the point of eating healthy if you can't splurge sometimes, right?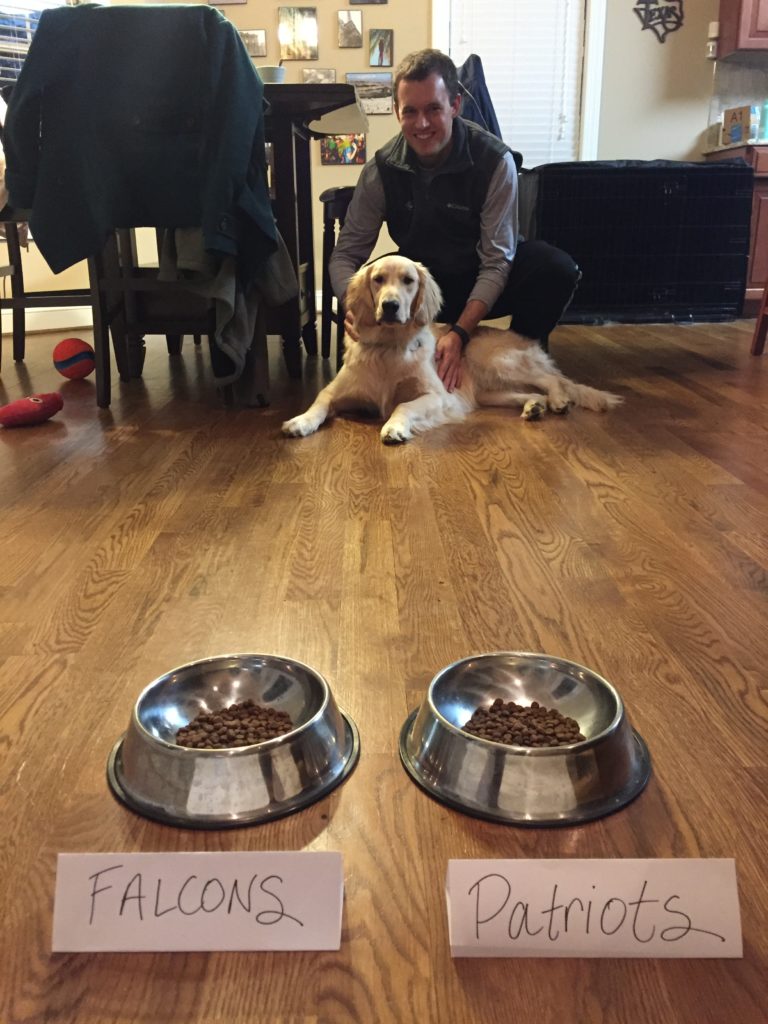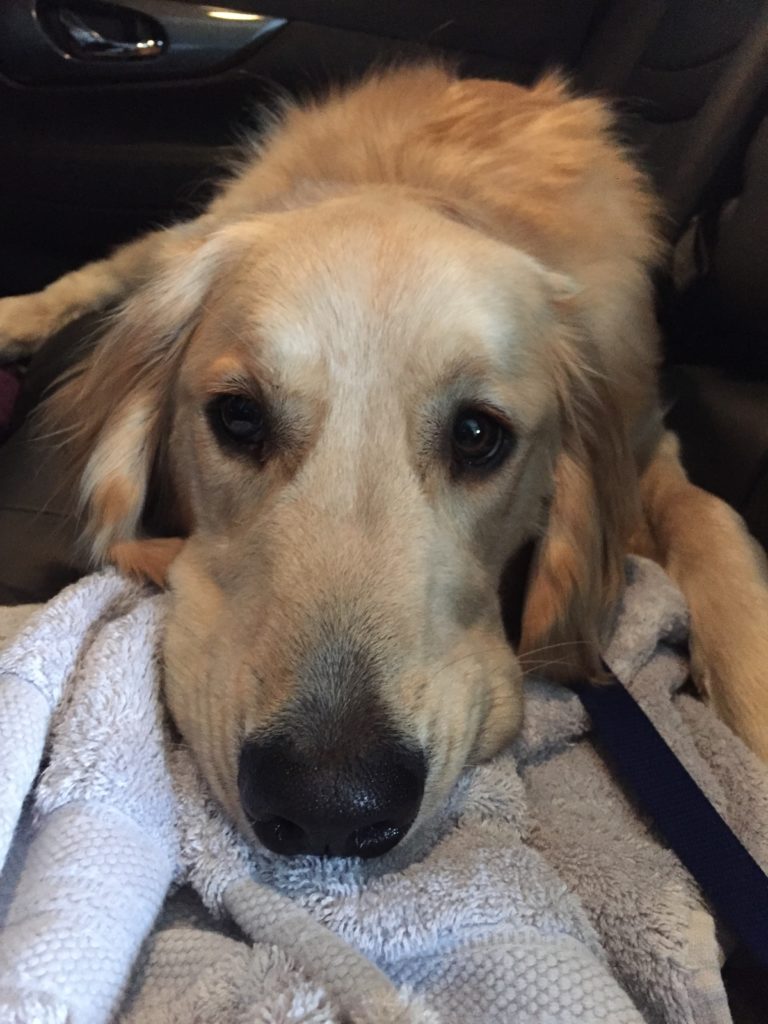 We had our sweet boy choose via which food he ate first who the winner would be pre-game on Sunday. If you can't tell by the second picture — he's 0-1 although for most of the game we were thinking he had amazing predictive skills! Poor Falcons…
In other news, Dallas still is testing the limits these days but makes up for it in puppy snuggles and his unconditional excitement to greet you after a long day — I kinda like him 🙂
Links Lately
Not too many links this week — unless you want to read some medical literature 😉 but I did want to share a new artist whose music I'm loving! Ellie Holcomb just released her latest album – Red Sea Road – but I've actually been listening to her first album – As Sure As the Sun. Her husband calls her "his modern day Psalmist," and I think that's accurate. Her music has encouraged me even on the dreariest of days. Listen to my favorites here, here, and here. Who's your go-to musical encouragement?
Yummy Link of the Week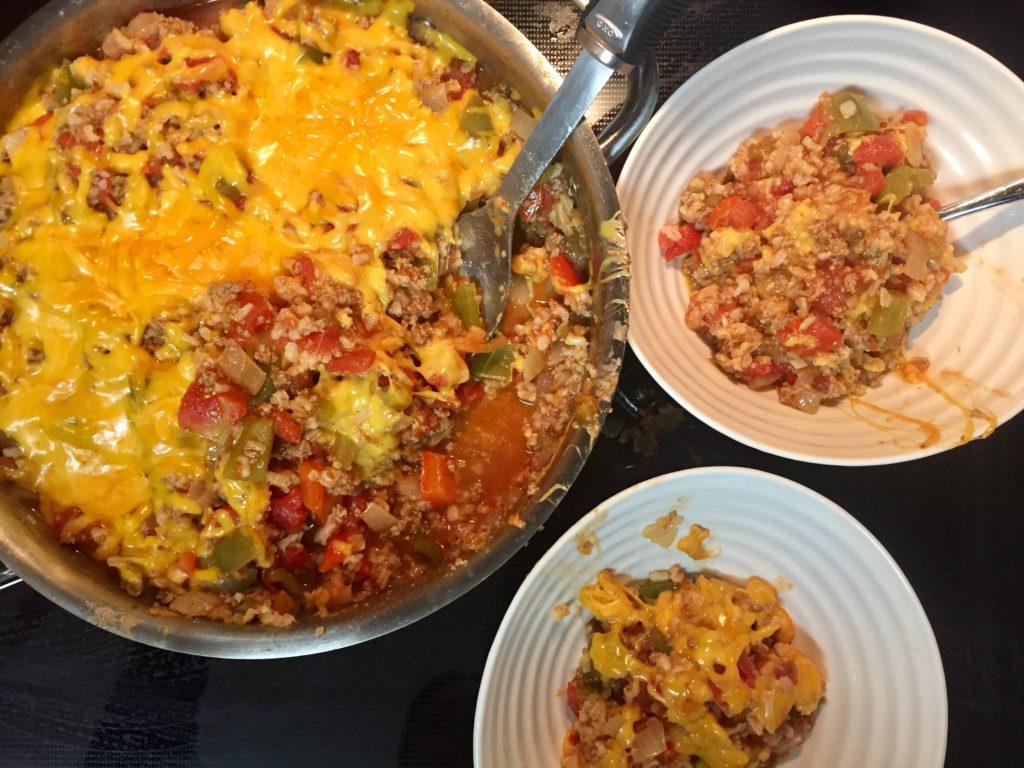 Please (!!) don't let my poor photography skills fool you! This dish — One Pot Stuffed Peppers — was delicious! And easy! It reminded me of my childhood when my mom would make stuffed green peppers – the leftovers were delicious too!
***
Have an amazing weekend! Don't forget to share what's been making your everyday extraordinary in the comments!
***
{This post contains affiliate links, which means if you click through and make a purchase, the blog earns a small percentage. There is no additional cost to you. As always, thank you so much for reading!! }