It's Friday! Whohooo! The week has flown by, filled with school and work, but we were encouraged by the memories of our wonderful time with friends who came to visit last weekend! There's nothing like the kindred spirits with whom you can just pick right up where you left off. Thankful for that anew this week! As for the weekend ahead, it's  school filled for me as I'll be on campus most of the time. The time home will be spent with my two favorites — one human and one furry 😉 Any weekend plans? I'd love to hear in the comments!
Below you will find what made my everyday extraordinary this week, both in life and links! Feel free to share yours in the comments!
Life Lately
Birthday Boy! It's my husband's birthday today, and I just had to take a moment to celebrate him. He makes my everyday extraordinary by being the sweetest, most loving guy who is my biggest fan. I'm so thankful he chose me, continues to choose us, and I look forward to many more birthdays together! You're my favorite, love!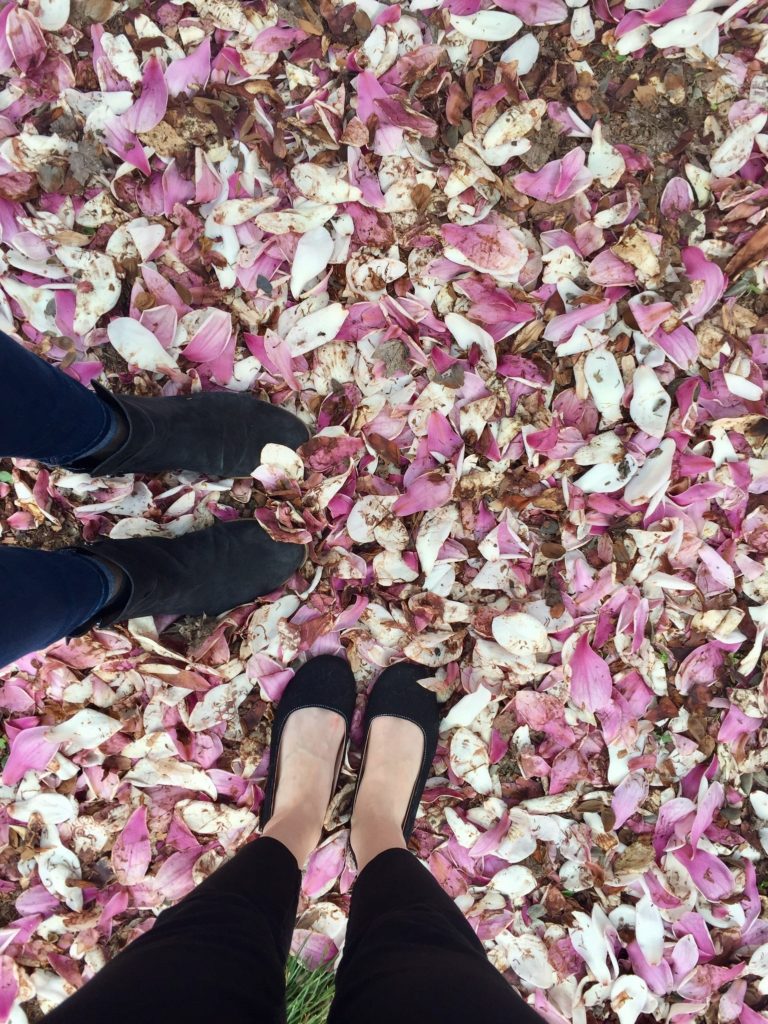 Beautiful blooms. The early arrival of spring has been amazing! The blooms this past weekend were picture perfect!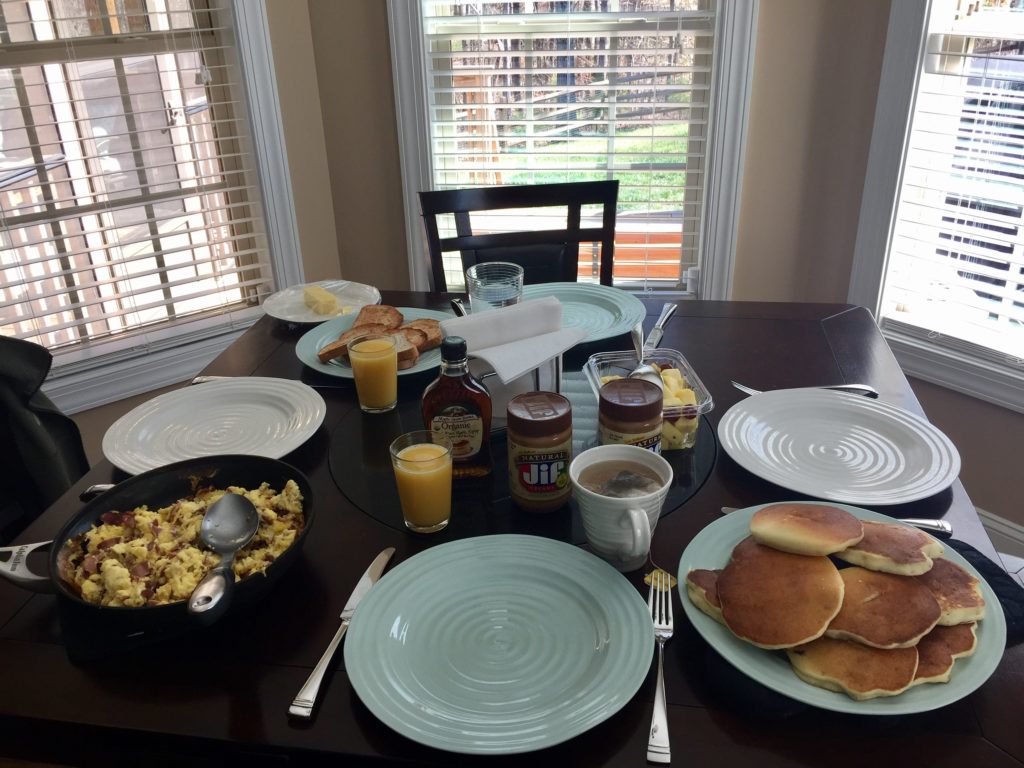 Leisurely Brunches with Friends. There are not many things I enjoy more than a delicious brunch, but having guests to share it with was even better! There is magic that happens when people gather around a table.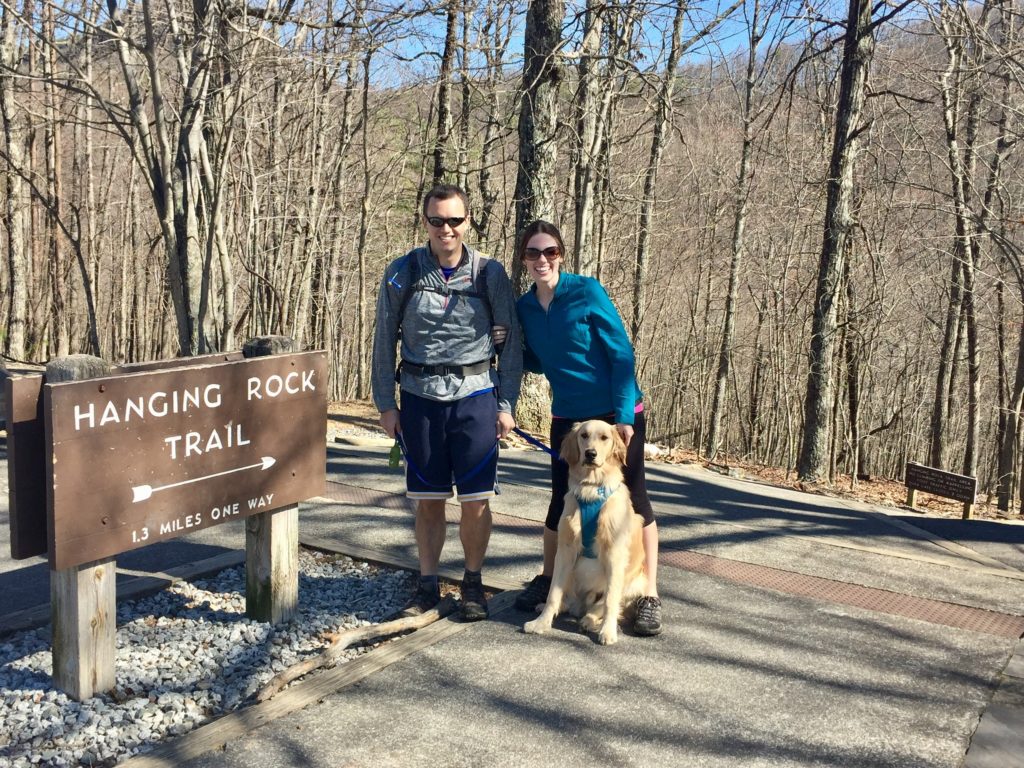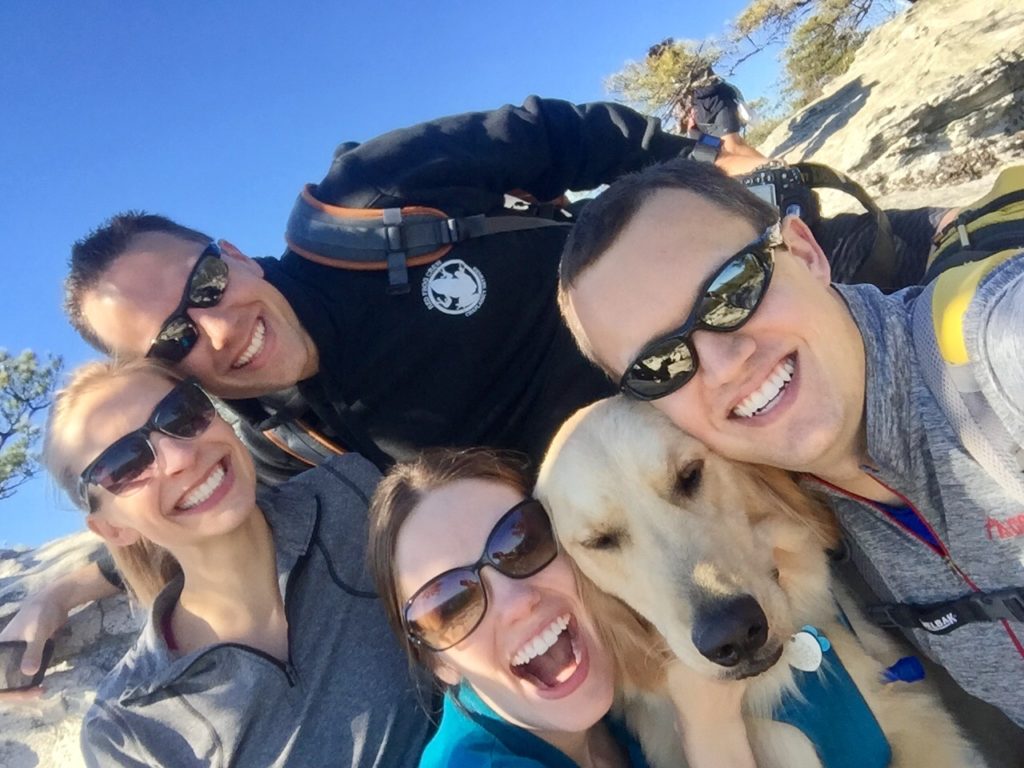 Soaking up Nature. Although I'll never be a ultra hiker, when I do hike, I love how much it makes me feel alive! We did Hanging Rock this past weekend, and as always, it was stunning. Dallas accompanied us, and he actually was a pretty good hiker! Having our friends along made the day even more beautiful.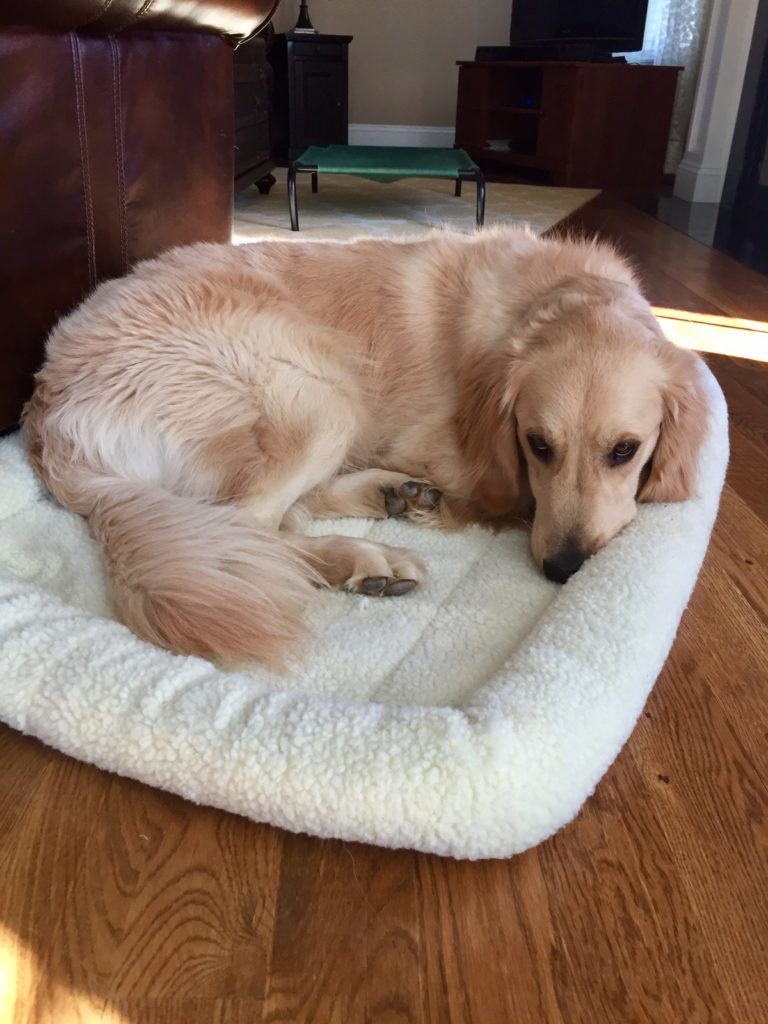 We've had this bed for months now, but every time we bring it out, Dallas attempts to eat it. Needless to say, it's been in a closet, but I decided to try again this week. Within five minutes, D was chilling and enjoying it…however, a few hours later it was returned to the closet when it became a chew toy. Silly dog!!
Links Lately
"Looking back on our 20-year adventure, I couldn't have crafted a better story. No one can claim to have the perfect marriage—we certainly don't. We can claim that we are striving to make our marriage better each year. Or perhaps a better way to say that is, better than yesterday." Loved this post by hope*writer Caroline TeSelle for The Art of Simple: 10 Ways to Keep Saying Yes 20 Years Later
My favorite podcast this week was Annie F. Downs' That Sounds Fun interview with Ellie Holcomb (episode 27). They made me laugh and cry while driving to appointments. Also — if you haven't heard Ellie's songs — this is my current favorite.
"My reluctant invitation had come as a gift. She was all hunger, with nothing at home to satisfy her. While my daughter threw peas on the floor, we talked about babies and work and life in London, and I realized I too had come to the table empty. We parted full—satisfied at having met each other's hunger across mugs of tea and simple food." Such a simple yet beautiful example of the power of hospitality by Kimberley Coyle for Grace Table – How to Feed Each Other's Hunger
"And this is the part I take issue with. We are convincing each other to follow our dreams, to chase after the illusion, to plan a life around a single, fleeting emotion. But emotions are notoriously vapid. Once we catch them, they float away. No, we cannot run after passion. But we can run after a passionate life." Beautiful post by Erin Loechner at Design for Mankind: On Passion
***
Happy Weekend!! I would love to hear what's been making your everyday extraordinary in the comments!
***
{This post contains affiliate links, which means if you click through and make a purchase, the blog earns a small percentage. There is no additional cost to you. As always, thank you so much for reading!! }