It's no secret there's been quite a bit of change in our lives this past month. Moving cross country, temporary housing, selling a home, moving again into more permanent housing…the stress of it all can take a toll. However, that's why books have such a special place in my life. For a few minutes or if there's time, a few hours, they can whisk you away to far away places and people and circumstances. This month (and let's be honest, most months!), I've needed the mental vacation that books provide. Can you relate? I'm sharing the books I've read, one I've stopped, and what I bought this month below. As always, I'm linking up with Modern Mrs. Darcy, and I encourage you to check out her post for all kinds of new books for your spring reading from bloggers across the web.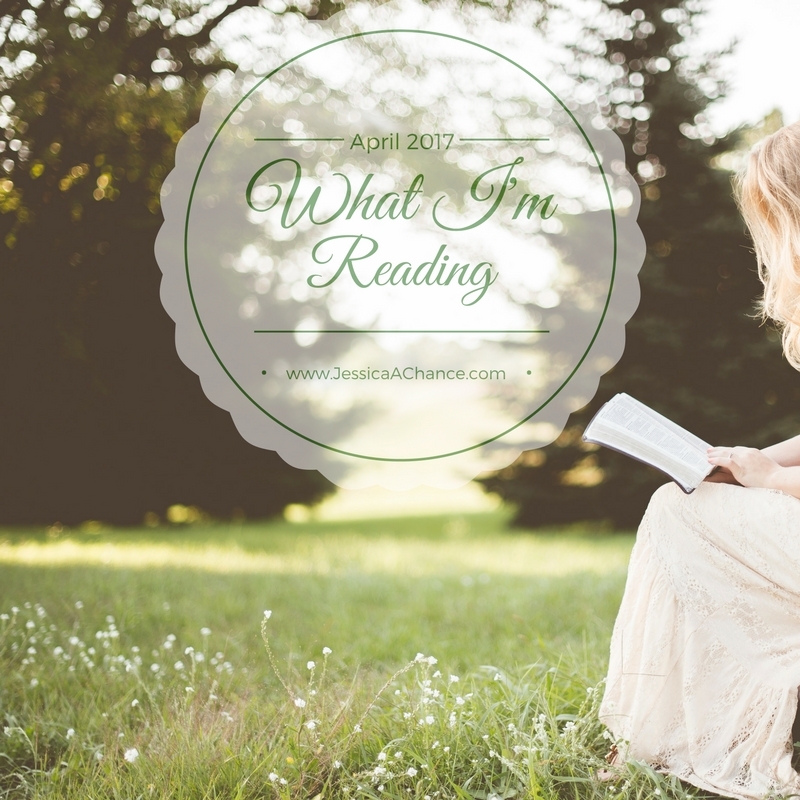 Read this Month
Dead Wake: The Last Crossing of the Lusitania by Erik Larson – Reading an Erik Larson book has been on my list for quite some time. Dead Wake did not disappoint. Meticulously researched, about a true event, this book reads like a novel and though you know the tragic end, Larson propels you forward with his writing so much that I didn't want to put this one down. Just my kind of book: exciting yet informative! (4/5)
The Aviator's Wife by Melanie Benjamin – Although this book may seem completely different, The Aviator's Wife was similar to Dead Wake in that they both told stories about real people who actually lived. The difference in Benjamin's novel is that it is a fictional account of the life of Anne Morrow Lindbergh. I found this book fascinating – and the care that Melanie Benjamin took with her research along with her prose made the Lindberghs' story come alive. Another great story and learning experience! (4/5)
Station Eleven by Emily St. John Mandel – I've heard ALLL the hype about this book, and although I had a hunch it wouldn't be to my personal taste, I decided to give it a chance. I still have mixed feelings about it. On one side, I can't stop thinking about this post apocalyptic story about a plague that wipes out most of humanity in days, leaving only a few behind to make new lives for themselves without any modern amenities we enjoy today…on the other hand, it was an unsettling read, a difficult and sad story about loss, tragedy, and people at their most desperate… I would love to hear your thoughts on this one. (3/5)
The One & Only by Emily Giffin – On the flight to North Carolina, I wanted a quick, light, fun read to keep my mind busy and off my upcoming testing. I forget where I heard about Emily Giffin, but I decided to check one of her books out. This one in particular involves a small town in Texas, sports (namely football), a beloved coach, and a sports writer who's not exactly sure what she wants to do with her life. A tragic loss starts the book and catapults the characters into a new season and new love. I enjoyed all the football talk in this book, and the characters were endearing enough that although the plot was predicable you were cheering for them. However, there were a few scenes I skipped and to some the main love story may seem a bit odd… Goodreads reviewers think this wasn't one of Giffin's best works, so perhaps not her novel to start with… (3/5)
Currently Reading
Alice I Have Been by Melanie Benjamin – Since I enjoyed The Aviator's Wife so much, I decided to check out another one by the same author. Did you know that the Alice from Alice in Wonderland was based on an actual little girl named Alice known by the author?? I definitely did not (maybe that's a literary fail?), so this book which tells the story of the actual girl named Alice intrigued me. I'm not many chapters into it yet, but I will let you know what I think!
Stopped Reading
The Rumor by Elin Hilderbrand – Hilderbrand is another author I've heard so much about! She's had a new book almost every summer for over ten years and all are based on or around Nantucket Island to make it a lovely summer read. The Rumor was the first of hers that I've tried. The premise was promising — an author struggling with writer's block decides to write about her best friend's life as her friend teeters on the edge of making life-altering decisions. The more I read though, the more I couldn't stand the underlying deception and the choices the main characters were making. Perhaps there was redemption in the end, but I didn't read long enough to find out.
Bought this Month
Love Lives Here by Maria Goff – Like I mentioned in yesterday's Friday Favorites post, we were privileged to see Bob Goff, Maria's husband, speak this past weekend. While there, I bought Maria's book, of which I have heard such high praise! The title alone made me put it on my living room coffee table as a reminder of what I want to live in my home.
***
What have you been reading lately? I'd love to hear your thoughts on my recent reads and yours in the comments!
***
All book reviews on the site: READ
What I'm Reading Posts:
—>This is a link-up with Modern Mrs. Darcy – find more great books to add to your TBR list by reading other bloggers' posts here <—
{This post contains affiliate links, which means if you click through and make a purchase, the blog earns a small percentage. There is no additional cost to you. As always, thank you so much for reading!! }