It seems unbelievable that we are just a day away from September! The summer has flown by and with its completion the end and the beginning of another semester of graduate school. Along with (hopefully) learning things about the health care profession, I also learned a few other things along the way during these sunny months. I'm linking up with Emily P. Freeman and bloggers across the web to share what I learned this summer. Be sure to check out Emily's post and share what you've been learning in the comments! Wishing you a wonderful fall!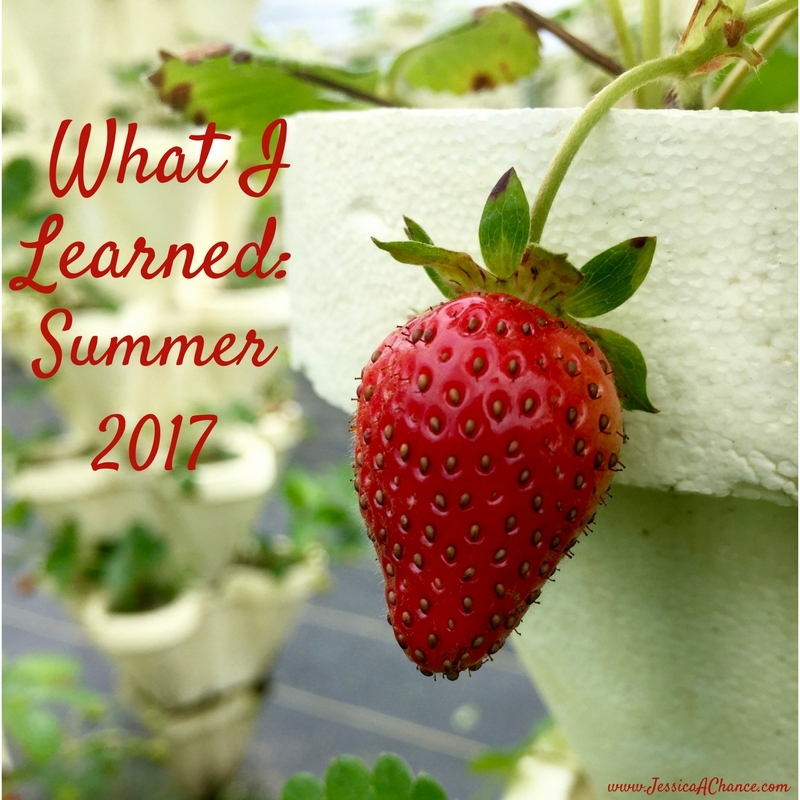 Contentment is a choice.
It's been a crazy couple of months and I struggled to find hope admidst it all. I wrote this post about what I've been learning about contentment.
Please look into this or any other grocery pick-up in your area. It seriously is the best.thing.ever. Hallelujah amen. 🙂 (PS For $10 off your first order – follow this link!)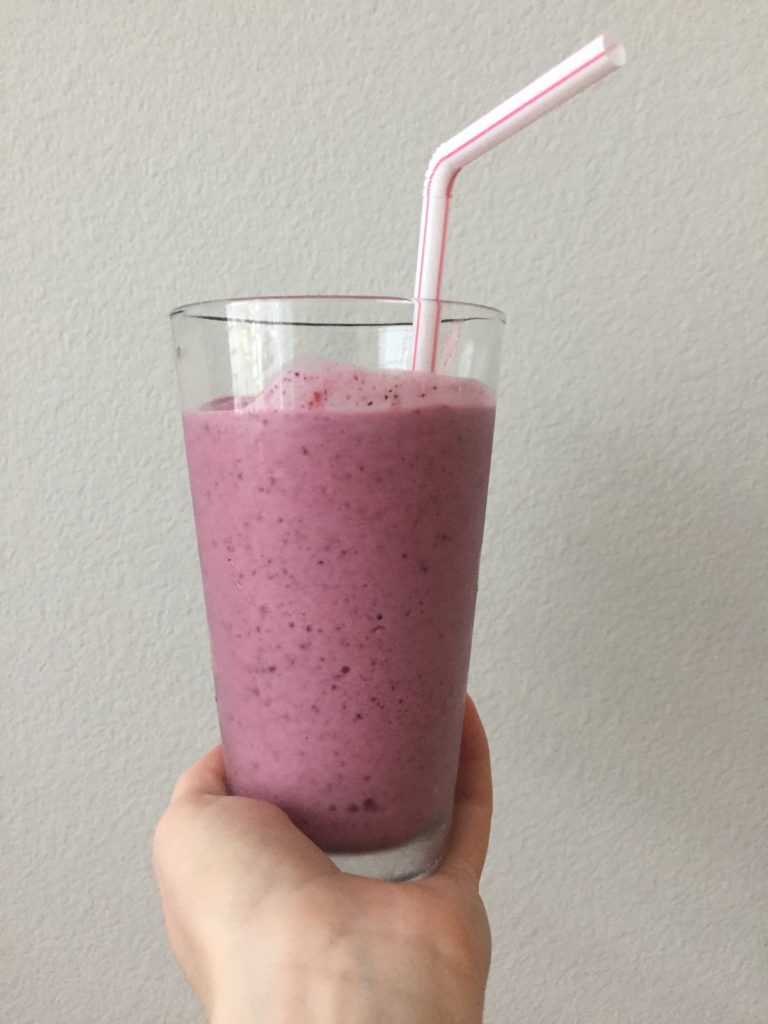 Smoothies are a great substitute for a sugar filled treat.
Not only did we increase our exercise time this summer (see below for what I learned on that), but we also tried to count down on sugary treats like ice cream and baked goods. After ruining two blenders within one week about a year ago (don't ask, long story 😉 ), I bought this Ninja during Prime Day on Amazon. We've been throwing spinach, frozen fruit, yogurt, almond milk, carrots, and bananas in after our workouts and sometimes after dinner, and enjoying a much healthier frozen dessert than ice cream. (Although that still makes an appearance every now and then 🙂 )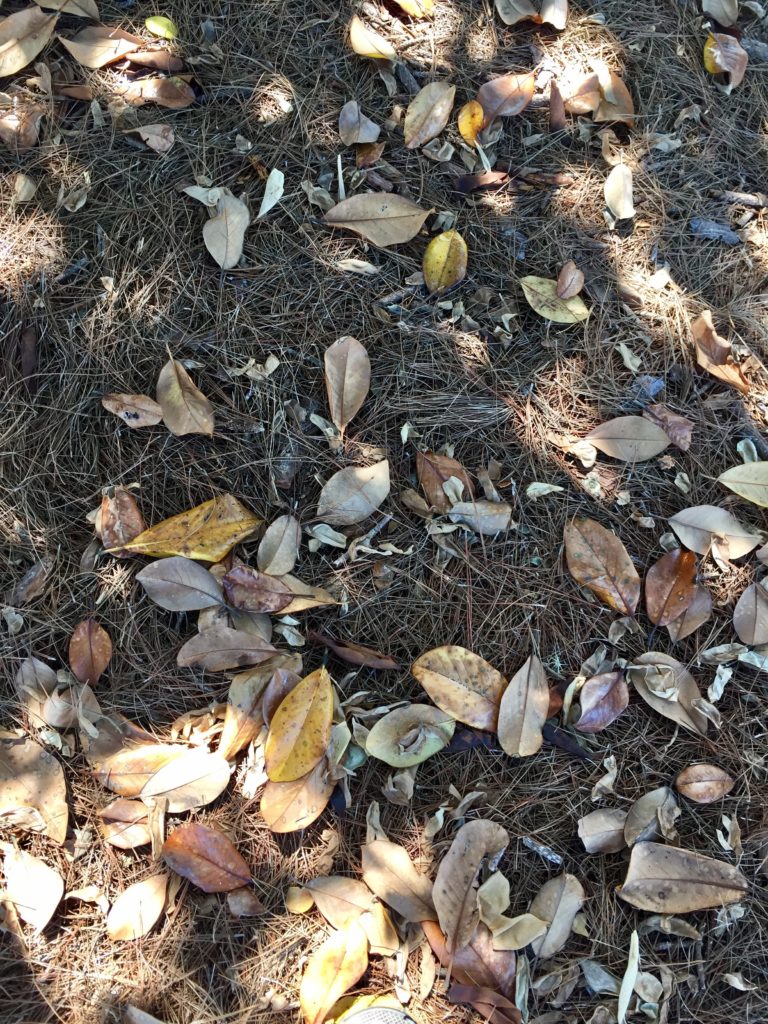 Seasons of "no" are a part of this story called life.
Some seasons are life are harder than others, but what I was reminded of when writing this post is they don't last forever.
No-sleeve tops are a catch 22 in Texas.
While they are perfect for any outdoor activity; they are ill advised for any indoor activity since Texans like their air conditioning right about freezing.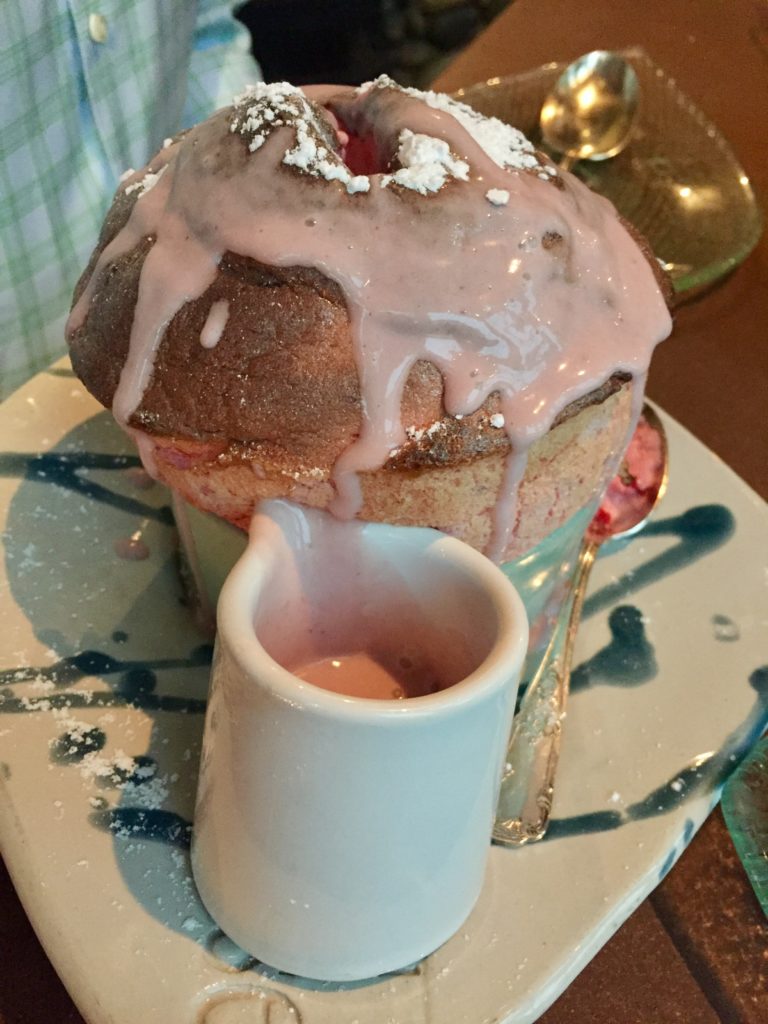 A souffle is made up of mainly eggs.
I literally had no idea what a souffle was until our friends invited us to this restaurant in Dallas. It's an adorable restaurant, and the souffles were amazing (and can be gluten free!)!
Music ministers to my soul.
While talking in counseling one day,  I brought up how I used to sing all.the.time. And now, I never do. My therapist recommended putting together a play list of my favorite songs to sing to during times of anxiety. It has been more therapeutic than I ever imagined!

Pirates still exist in the 21st century.
We watched Captain Phillips this summer, and I was amazed to realize his kidnapping by pirates happened in 2009!
Exercise can "look" different for every person.
I've taken an exercise hiatus for about a year or two, in which I've been extremely inconsistent in working out. I used to exercise so much until I burned out on my aerobic videos and running, so I've been (honestly) dreading starting those again. However, we decided to build good habits this summer, and go to the gym, and I had an epiphany when I took a book with me. Now, I spend 20-30 minutes pedaling the stationary bike as fast as I can while getting lost in the pages of my latest read. It's no cross-fit or spin class, but you know what? It's perfect for me! (and I don't dread it at all! Ok, maybe still the getting out of bed part…)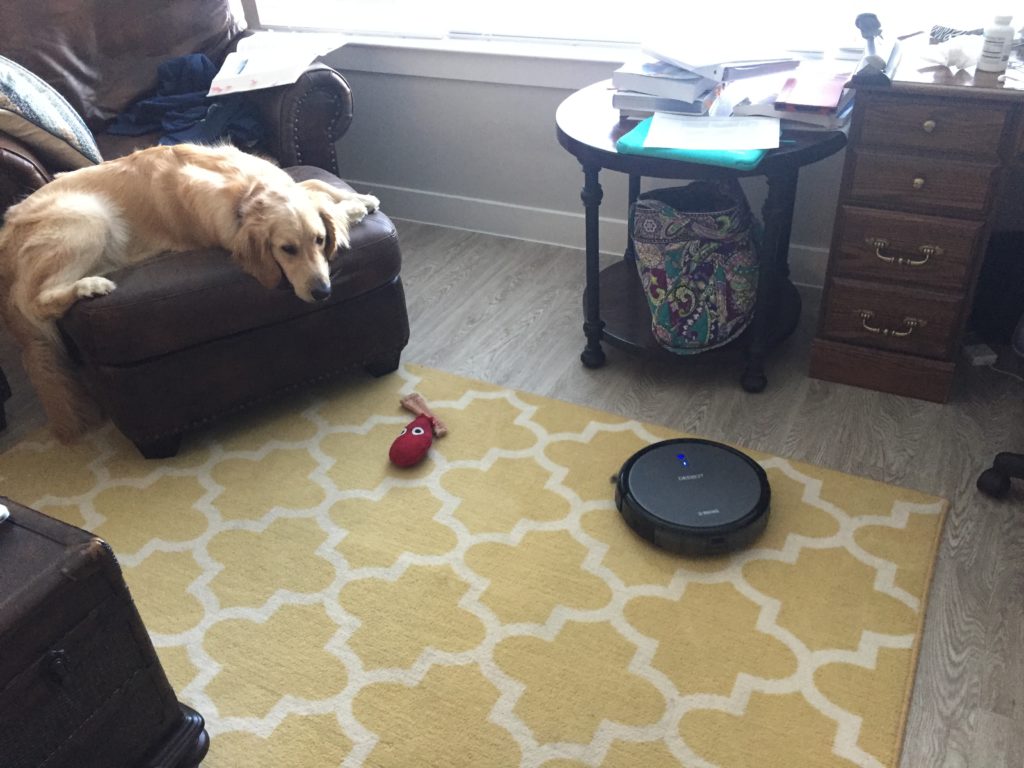 A robot vacuum is a worthwhile investment!
I decided to take a chance on a robot vacuum when it was deeply discounted on Prime Day this year…and I have not been disappointed!! Even though we are in a small space — we have a golden retriever (read: SO MUCH HAIR), and I basically would have to vacuum multiple times of day (which I most certainly did not) to keep it halfway clean. Enter robo vac — it cleans the room while we are out running errands or while I'm doing school work! I love it! (although Dallas the dog is not a fan 😉 )
***
What have you been learning this summer?
***
Previous What I Learned Posts:
–>Linking up with Emily P. Freeman — check out her post to see what others across the internet learned this month!<–
***
{This post contains affiliate links, which means if you click through and make a purchase, the blog earns a small percentage. There is no additional cost to you. As always, thank you so much for reading!! }